MSI GeForce GTX 760 Gaming OC 2GB Video Card Review in SLI and 2D Surround
Tue, Jun 25, 2013 - 8:15 AM
Hitman: Absolution
Hitman: Absolution is an action-adventure stealth DirecX 11 video game developed by IO Interactive and published by Square Enix. It is the fifth entry in the Hitman game series, and runs on IO Interactive's proprietary Glacier 2 game engine. This game title uses the Glacier 2 game engine and was released on November 20th, 2012.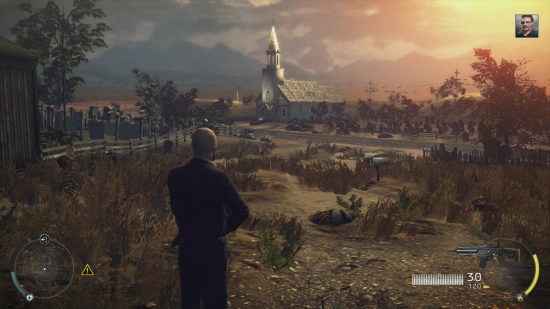 We benchmarked Hitman: Absolution with Ultra Settings.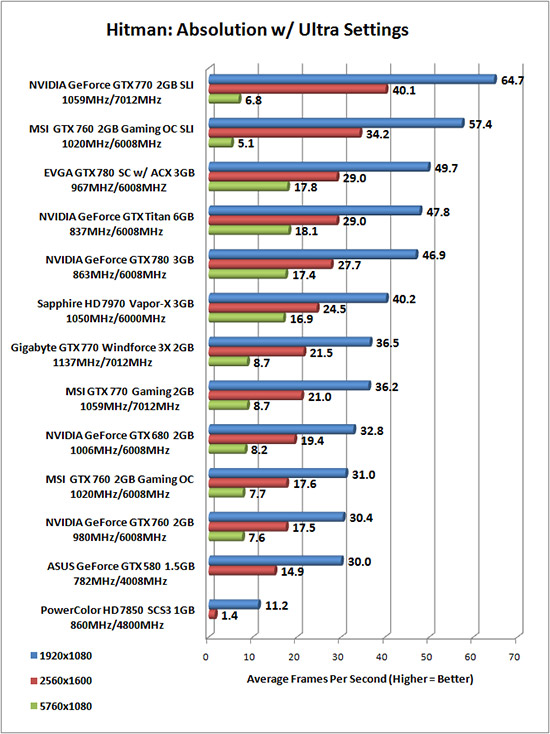 Benchmark Results: The MSI GeForce GTX 760 Gaming OC graphics card was a hair faster than the reference desing. At 1920×1080 the MSI card averaged 31 frames per second in Hitman: Absolution while the reference design averaged 30.4 frames per second. With the resolution increased to both 2560×1600 and 5760×1080 the MSI GeForce GTX 760 Gaming OC card was .1 frames per second faster than the reference design.