MSI GeForce GTX 760 Gaming OC 2GB Video Card Review in SLI and 2D Surround
Tue, Jun 25, 2013 - 8:15 AM
Retail Box and Bundle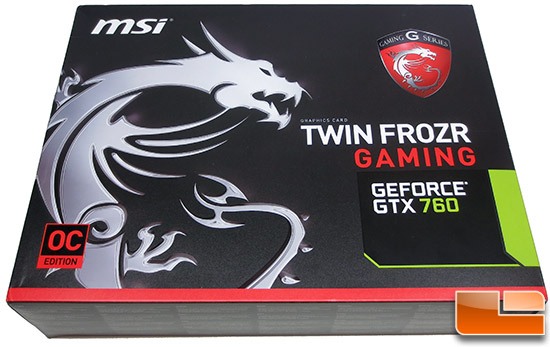 MSI has a sharp looking retail packaging for the new cards as you can see from the image above. The overall box design is identical to the GeForce GTX 770, so that might get confusing at retail stores where the only difference shown on the front of the box is the model number.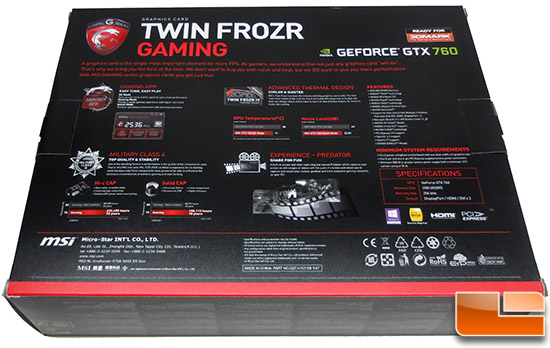 The back of the retail box lists some of the key features and touches on some of this cards selling points.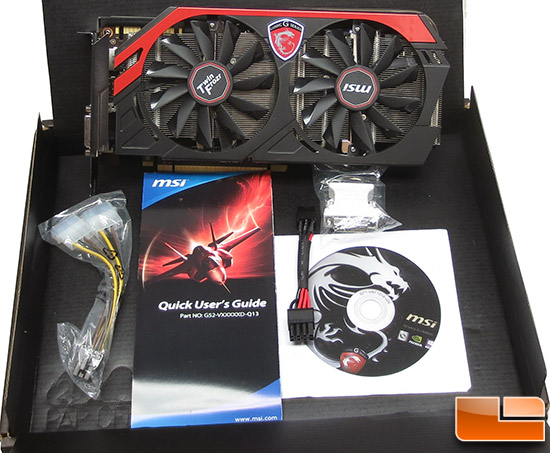 When it comes to the accessory bundle you get a 6-pin and 8-pin PCIe power to dual 4-pin Molex power adapters, DVI-to-VGA adapter, a quick setup guide and the driver disc. Right now there is no game bundle with any of the GeForce GTX 700 series video cards, so what you see is what you get.