MSI GeForce GTX 760 Gaming OC 2GB Video Card Review in SLI and 2D Surround
Tue, Jun 25, 2013 - 8:15 AM
3DMark 2013
3Dmark Fire Strike Benchmark Results – For high performance gaming PCs

Use Fire Strike to test the performance of dedicated gaming PCs, or use the Fire Strike Extreme preset for high-end systems with multiple GPUs. Fire Strike uses a multi-threaded DirectX 11 engine to test DirectX 11 hardware.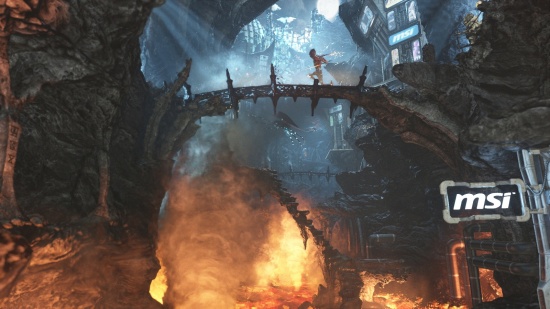 Fire Strike Benchmark Results: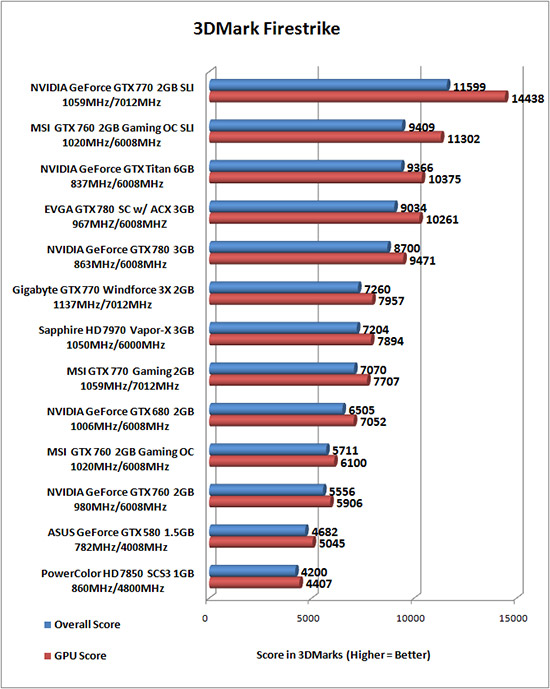 Benchmark Results: The MSI GeForce GTX 760 Gaming OC graphics card was able to score an overall score of 5711 points in 3DMark Firestrike. That's an improvement of 155 points over the reference design GeForce GTX 760.
Fire Strike Extreme: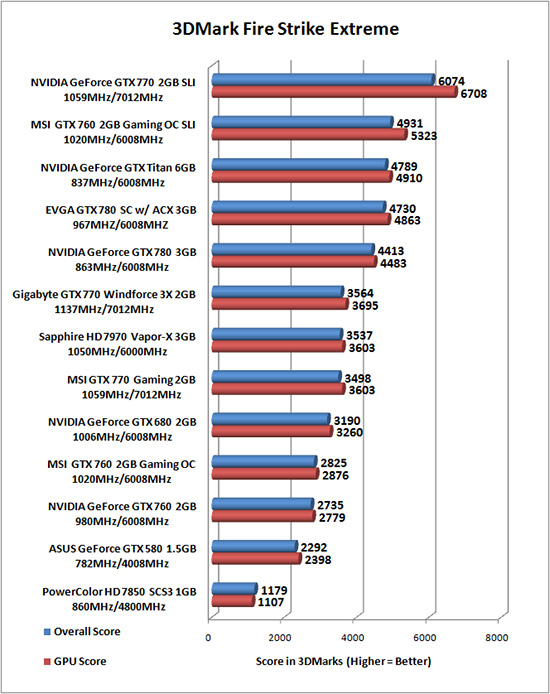 Benchmark Results: When moving up to the 3DMark Fire Strike Extreme benchmark the MSI GeForce GTX 760 Gaming OC card was able to hit an overall score of 2825 which is 90 points higher than the reference design.