Logitech G110 Gaming Keyboard Review
Sat, Dec 15, 2012 - 12:00 AM
Logitech G110 Gaming Keyboard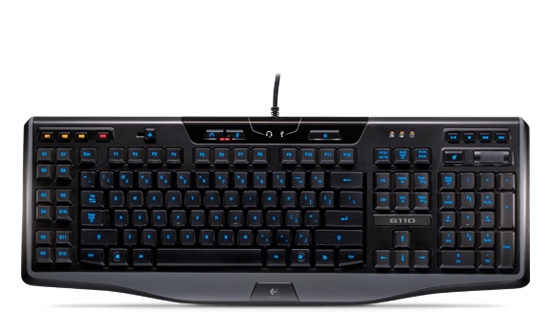 Call it old, but the Logitech G110 was built on the backs of giants. First released back in January 2010, Logitech's entry-level G-series gaming keyboard succeeded the popular G11 and G15. Nowadays, the mechanical keyboard hype has pinched the G110's aging design, but it has found a new place in an increasingly crowded gaming keyboard market alongside its more expensive siblings, the G19, the G510, and the newly released G710+. No longer a $79.99 premium keyboard, the G110 is now regarded as a budget gaming keyboard. Costing just $59.99 shipped on Amazon or $62.99 shipped on Newegg at the time of writing. Every once in a while you can catch a really good deal on this keyboard as in the past the Logitech G110 could be had for $32 after a rebate! With prices that low it makes this keyboard a safe and inexpensive purchase for the gamer looking too beef up that gaming system with a keyboard that has some pretty decent features. It then comes as no surprise then that the G110 has endured and continues to be relevant.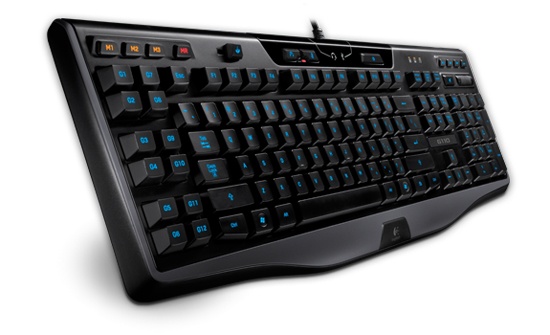 The Logitech G110 keyboard has a traditional 104-key layout, which means there is no learning curve that you must master before being able to us it! The G110 has custom-color backlighting that will help you locate the right keys when gaming or typing in the dark. Plus, you can configure up to 12 programmable keys that each support 3 macros, so you have a total of 36 custom key functions that you can program thanks to macros. You also have integrated audio support thanks to separate headphone and mic jacks! Logitech even placed a mute button on the keyboard, but then again the better as this is a gaming keyboard! You should be able to plug in any analog headset with 3.5 mm plugs into the keyboard and begin gaming!
Logitech G110 Gaming Keyboard Features and Specifications:
Custom-color backlit keys: Personalize your keyboard and easily locate the right keys, even in the dark
Integrated USB audio: Headphone and mic jacks let you use your headset for clear communication with teammates
12 programmable G-keys: 3 macros per key make it easy to pre-set up to 36 unique functions per game, including single keystrokes and complex macros
High-speed USB 2.0 hub port: Transfer data from flash drives or quickly plug in your gaming mouse
Game Mode Switch: Disable the Windows/Context Menu keys so if you accidentally press them you won't get dropped from the game
1-year warranty
Now that we know the basics of the Logitech G110 keyboard, let's take a closer look.