Genius Gila GX Series Gaming Mouse Review
Fri, Mar 29, 2013 - 12:00 AM
Looking Closer at the Gila
The Gila is modestly sized for a gaming mouse with dimensions of 4.5 x 2.8 x 1.7 inches (LxWxH) and a weight of 7 ounces. It is by no means a tiny mouse as even large hands can palm the Gila without issue. Strangely, the button placement of the mouse suggests usability for claw grips as palming the Gila leaves the rearmost side button mostly inaccessible. Despite the ambidextrous bilateral symmetry, the side buttons are only located on the left side of the mouse.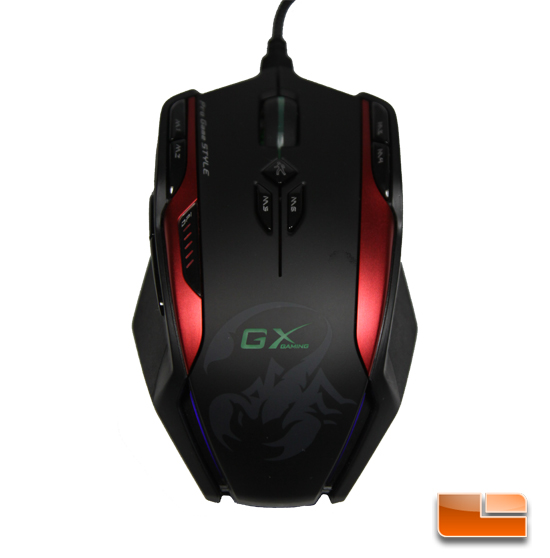 The red stripes and defined angles give the Gila a sporty look and even vaguely resembles a car from some angles. The three LED light zones are the "headlights," "taillights," and the GX logo with the scroll wheel. The color and pulsation of the lights can each be adjusted with the mouse software which will be discussed on the next page.
The DPI lights are lit by red LEDs and indicate which of the six user-defined DPI levels is being used. If you look closely, there are only five LED levels. The sixth DPI level is represented by the illumination of all five DPI lights.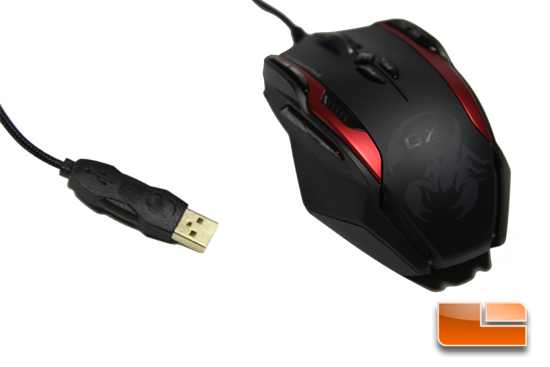 The Gila's braided USB cord measures at roughly 6 feet long and includes a reusable Velcro cable tie. The plug is gold-plated and will make you richest person in the world even if it doesn't actually improve signal quality.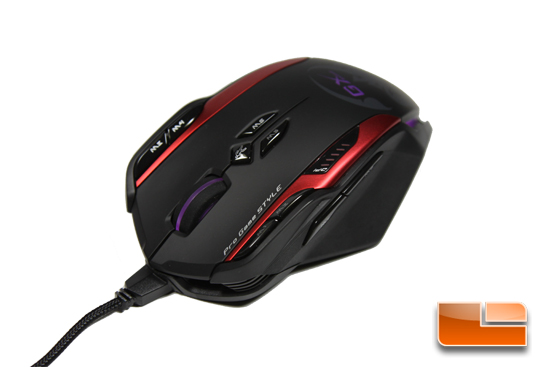 The LED lit scroll wheel is rubber textured and has a tactile, but silent click when rolled.
Four programmable macro buttons are placed in pairs alongside the left and right mouse buttons. In the center on top near the scroll wheels are an additional three programmable macro buttons.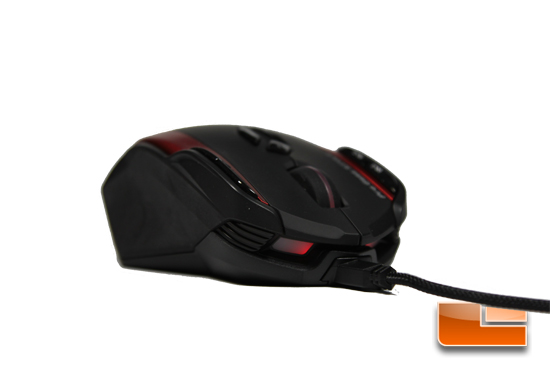 Here's shot of the Gila's "headlights."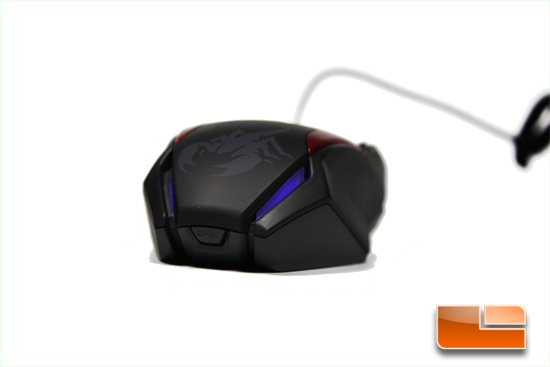 This isn't a car photoshoot.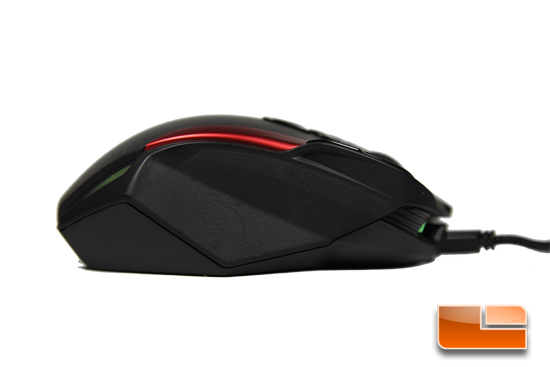 The arch of the mouse is apparent from this side shot. The top of the mouse is smooth matte plastic and the sides have a rubberized texture.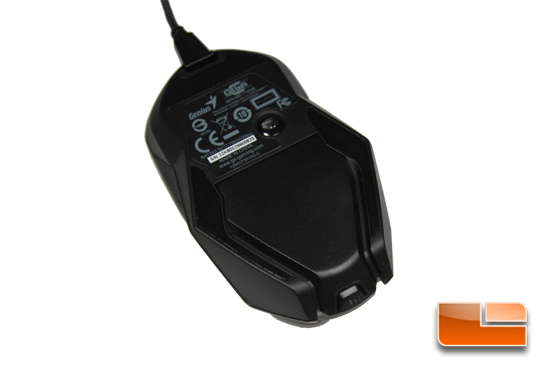 Flipping the mouse on its back reveals the 8200 DPI laser sensor. The gliding feet are quite small and the resulting friction is quite noticeable. A set of extra mouse footpads are included should there be any need to replace the original set.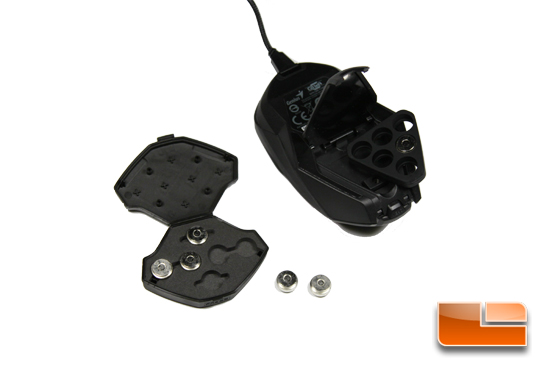 Pressing a release level at the very end of the mouse opens the Gila's weight holder. A triangular piece of rubber firmly holds each 45 gram weight firmly in place.