Galaxy GeForce GTX 780 GC Video Card Review
Thu, Jul 18, 2013 - 12:00 AM
Retail Box and Bundle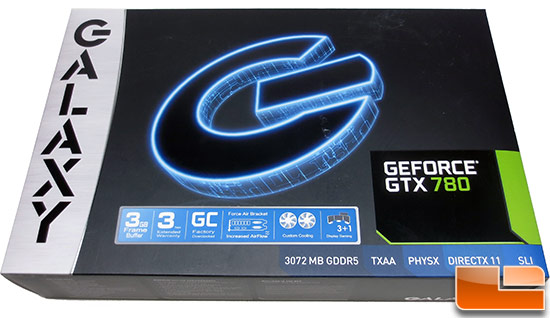 The Galaxy GeForce GTX 780 GC video card comes in a rather simple looking box that highlights some of the key hardware and software features of the card.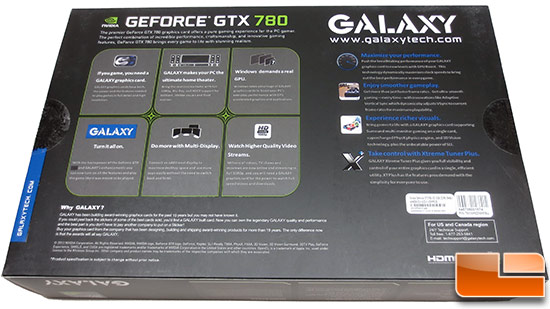 On the back of the box it goes into more detail on a few things and has a paragraph on why you should buy a Galaxy video card. Here is that paragraph:
GALAXY has been building award-winning graphics cards for the past 19 years but you may not have known it. If you could peel back the stickers of some of the best cards sold, you'll find a GALAXY built card. Now you can own the legendary GALAXY quality and performance and the best part is you don't have to pay another company to put on a sticker! Buy your graphics card from the company that has been designing, building, and shipping award-winning products for more than 18 years. The only difference now is that the awards will all say GALAXY.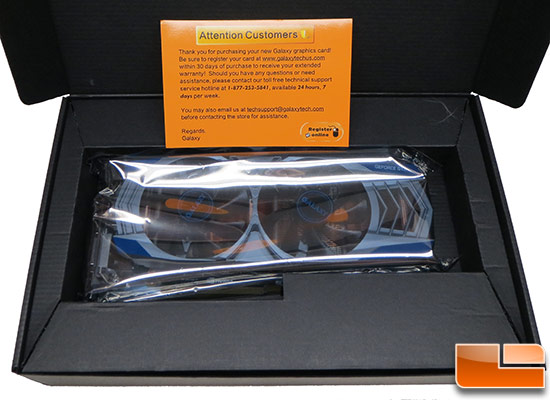 Inside the retail packaging there is an inner box that holds the GeForce GTX 780 GC video card and accessory bundle. There is a piece of paper that thanks you for your purchase and has customer support information on it and the card comes in a anti-static bag.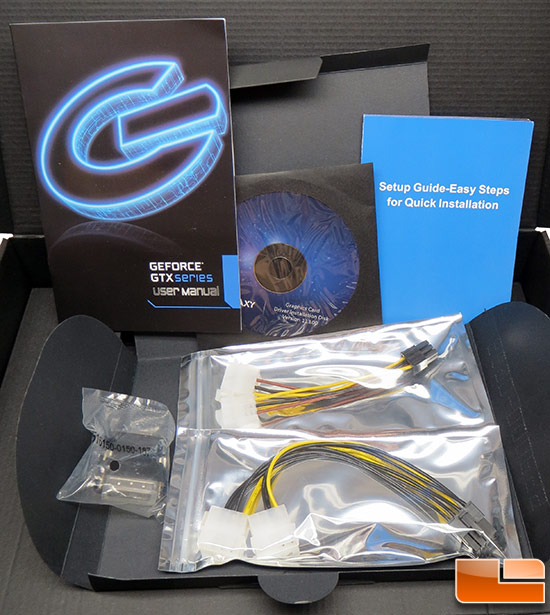 Inside the retail box you'll discover the Quick Installation Guide, Driver DVD, and the user manual. You also get several adapters that might make life a bit easier for some. Included are a DVI-to-VGA video adapter and a dual-6-pin to single 8-pin adapters and a dual 4-pin Molex to 6-pin Power Adapter. There should be a reason that you can't get this card running out of the box as long as you have a power supply that can handle it. Galaxy recommends a 600W or greater power supply with a minimum +12V rating of 42 Amps for proper operation. You also get Splinter Cell Blacklist with the purchase of any GeForce GTX 780 right now until supplies run out, so this card qualifies for the NVIDIA game bundle that is active right now.