Fanless ATX Computer Case Coming in September For 333 Euro
Mon, Jul 08, 2013 - 9:56 AM
Have you ever heard of a case company called Haxx? We hadn't until this morning when we ran across a silent case that uses a fanless design. The chassis is German designed and is made of 3mm thick aluminum panels. It measures 180 x 420 x 420mm and is said to support CPU coolers of up to 95W TDP and has enough space for passive graphics cards like the PowerColor Radeon HD 7850 SCS3 that we reviewed last month.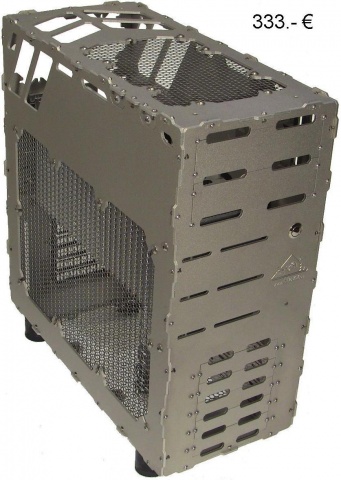 The HAXX fanless case is made from 3mm aluminum that has a highly scratch and stain-resistant finish on it. HAXX suggest wearing cotton gloves or to degrease your hands before assembly though, so we aren't sure what type of finish this is.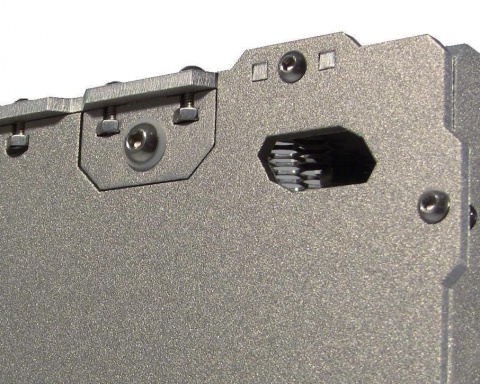 The warnings that are shown on the cases product page are also entertaining.
Warnings and Principles for the operation:
Do not expose to direct sunlight (overheating).

Do not choose a location near heat sources (heating, power supplies, fireplace, hearth).

Do not place any liquids next to / over / on or in the vicinity of the housing / use (risk of accident).

Electrical equipment must only be operated under the supervision of adults.

Observe the rules and safety regulations of the hardware you are using.

Use a temperature monitoring program such as Speedfan.
Yes, do not ever put your PC in direct sunlight! The HAXX Fanless chassis has a retail price of 333 Euro, which is around $425 USD. That is a pretty steep price to pay for a case, but if you want something that was built from the ground up to be silent, you have a new 0dB case to consider!