Cougar Spike Micro-ATX PC Case Review
Mon, Feb 18, 2013 - 12:00 AM
Final Thoughts and Conclusions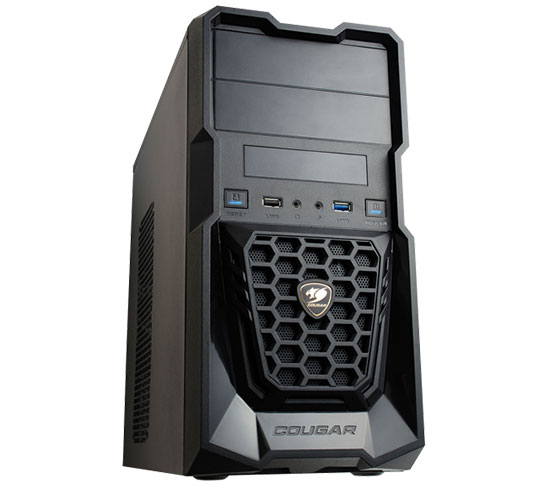 At the end of the day the Cougar Spike micro-ATX gaming case is a great value for $24.99 shipped after a $5 mail-in rebate at Newegg. If Cougar can produce and sell the Spike for so little it makes you wonder what kind of markup is on the other gaming cases out there. The Cougar Spike has is all blacked out, has a USB 3.0 front panel port and room for four case fans. There really isn't much not to like about this case and unless you have a ton of hard drives or solid-state drives, the Spike should do the trick!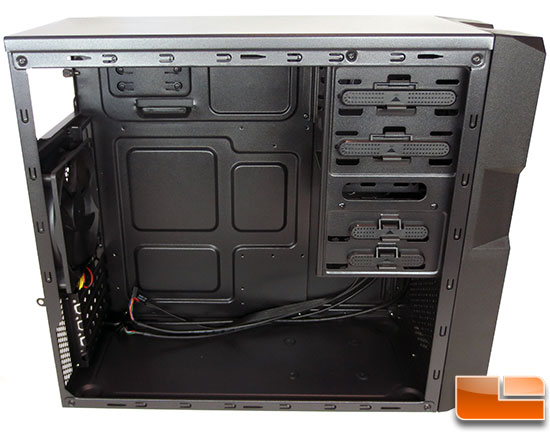 The only downside to a mini-gaming chassis like the Cougar Spike is that it is mini. The Cougar Spike measures in at 16.73″ x 7.09″ x 14.57″ and that sounds fairly big, but we barely got all of our gaming hardware inside with the door close. If you decide to purchase this case be sure that the heights of your memory heat spreader and CPU cooler won't be an issue! This is one of those cases where low profile DDR3 memory and CPU cooler are nice things to have!
The Cougar Spike has all the key necessities that you must have in 2013 and is even backed by a one year warranty! If you are on a tight budget and are looking for a gaming case the Spike is going to be very hard to beat for $24.99 shipped. Due to the amazingly low price of $25 after rebate and the fact that this case is good enough for the vast majority of gamers, it easily wins the value award!
Legit Bottom Line: The Cougar Spike is priced unbelievably low and makes for a great entry-level gaming case!