Cooltek Announces Coolcube Mini-ITX PC Case
Fri, Jan 04, 2013 - 4:51 PM
Our friends over at Cooltek just sent us an e-mail letting us know that they have launched the Coolcube Mini-ITX PX case! The Coolcube is a simplistic looking Mini-ITX case that is has the traditional black cube design that many SFF PCs have.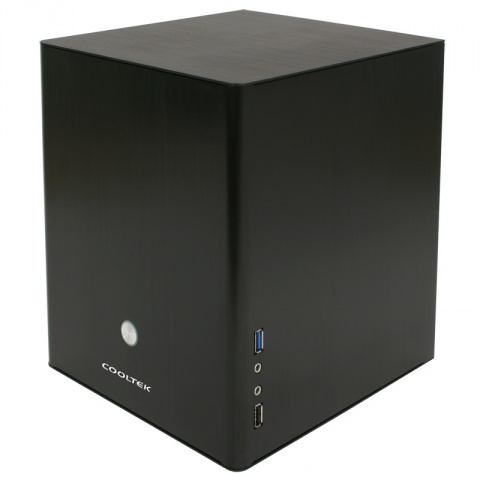 The first thing that jumped out at us it that this case has no 5.25″ external drive bays. This is going to be a deal breaker for some, but this isn't the first Mini-ITX cases to forgo the optical drive. The Fractal Design Node 304 is one mITX case that comes to mind that also doesn't have one.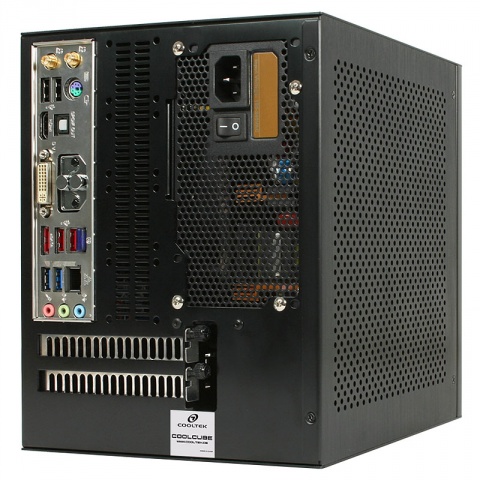 The Coolcube is made from 1.5mm thick, black anodized aluminum and measures 240mm x 200mm x 210mm (HxWxD). The left side panel of the case has a ton of ventilation holes and the back of the case has some ventilation slots. Notice that a dual-slot video card will fit and the case supports a standard ATX power supply.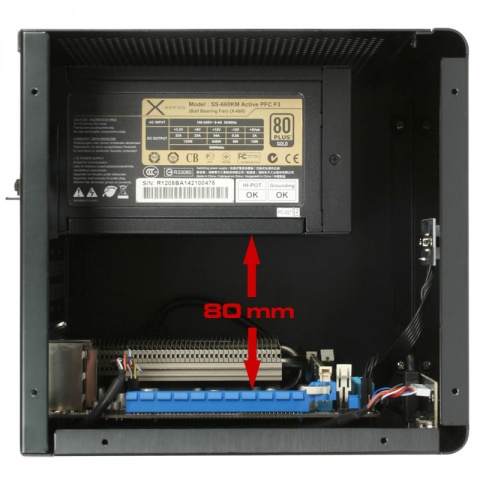 On the inside the Coolcube supports one 3.5″ hard drives and one 2.5″ storage drive or a pair of 2.5″ storage drives. It doesn't come with any cooling fans, but has mounting spots for four optional 40mm case fans. The tiny case supports video cards that are 180mm long and CPU coolers that are 80mm in height. The best part of this little case is the price. The MSRP for the Cooltek Coolcube is 49,99 Euro incl. 19 % VAT ~65). It doesn't appear that this case is available in North America yet, but if it gets over here we expect it to be under $50.
Cooltek Coolcube Mini-ITX Case Features:
Stylish Mini-ITX case
Ultra-compact design
Front USB 3.0 connector
Suitable for standard ATX power supplies
Air intakes for passive cooling
Decoupled HDD mounting
Particularly easy hardware mounting