Cooler Master Storm Trooper PC Case Coming Out on September 27th – The Future of Full Towers
Sat, Sep 03, 2011 - 8:24 AM
We just woke up to a teaser email from Cooler Master for the CM Storm Trooper PC case that calls this chassis the "The Future of Full Towers". The e-mail includes a link to a URL that features a countdown timer and no pictures of the case.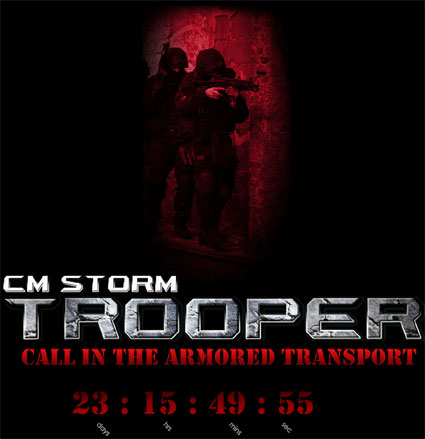 This case has already been shown off at a number of trade shows, so not sure why they aren't showing images of the Storm Trooper! Here is a shot of the case at Gamescom 2011 over in Europe from last month.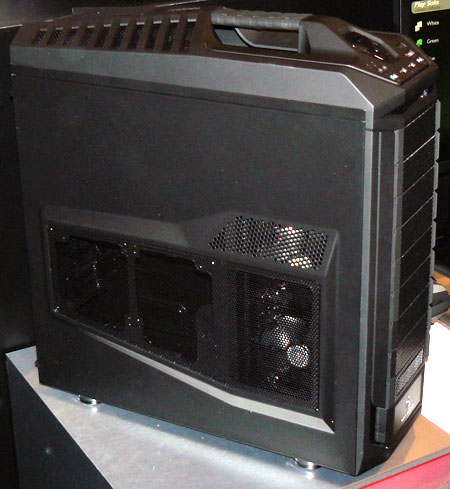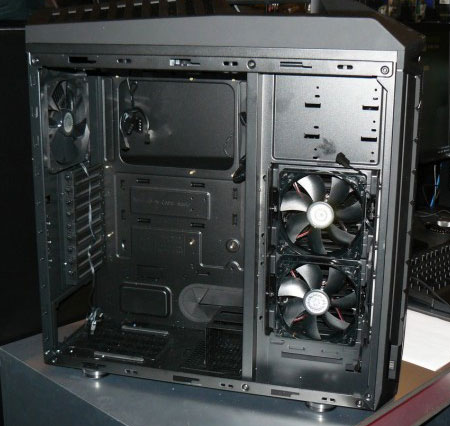 It looks like the CM Storm Trooper will launch on Sept 27th, 2011.
The Exterior is painted Black and the front shows a total of 9 Drive Bays included in the case. The Front also includes an X-Dock which can be used to Plug-in a SSD Drive, The top design comes with a handle and the front connector panel which includes Power On/Off, LED On/Off, 2 x USB 2.0, 2 x USB 3.0, E-Sata, Audio Microphone Jacks and HDD/CPU Usage LED's. There are also 3 Holes at the back to allow for watercooling setups. A meshed side panel is included on the case which may allow room for 2 120mm fans but this is yet no known.