Cooler Master QuickFire XT Mechanical Gaming Keyboard Announced
Tue, Jul 02, 2013 - 2:58 PM
Cooler Master today announced the long awaited QuickFire XT, the full 104 key sibling to the top-rated QuickFire Rapid. Exhibiting the same extremely solid construction that won the hearts of QuickFire Rapid owners, QuickFire XT is sure to impress gamers once again.
Featuring a smooth and clean aesthetic, QuickFire XT includes laser-marked keycaps and a non-glossy matte finish. This is complemented by a set of extra keycaps (includes a key puller) that give the keyboard, and its user, a bit of individuality that provides a striking outlook. A response time of 1ms, in USB mode, offers gamers a necessary consistency to navigate the ever changing landscapes of their video game libraries. With the Windows Key being disabled in GAME mode, users will no longer worry about possibly losing a match from accidentally minimizing the game. Multimedia shortcuts are available to ensure that media can be controlled with ease. With N Key Rollover (NKRO), users deploying the QuickFire XT in PS/2 mode can activate many keys on the keyboard simultaneously.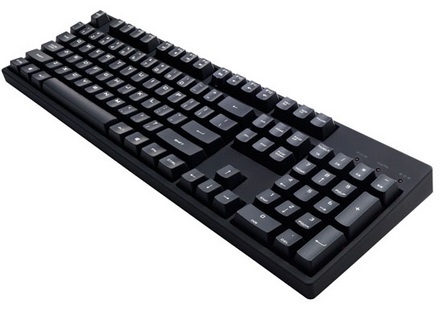 The QuickFire XT will be available July, 2nd 2013 in Green, Red, Blue, and Brown Cherry MX Switch models. Price and availability may vary based on region. This release is meant for the U.S. and Canada regions only. Please consult your local Cooler Master Representative for more information.