Battlefield 4 Demo Ran on AMD Radeon HD 7990 'Malta' Video Card
Wed, Mar 27, 2013 - 9:40 AM
AMD announced this morning that last nights demonstration of Battlefield 4 was powered by the AMD Radeon HD 7990 'Malta' video card! AMD also goes on to say that the AMD Radeon HD 7990 is the worlds fastest video card, which might get some people over at NVIDIA upset as the card isn't for sale just yet!
Based on this news we can assume safely that Battlefield 4 will be an AMD game title! This is bad news for NVIDIA GeForce fans, but good news for AMD Radeon fans. Will this mean that Battlefield will soon be part of an AMD gaming bundle later this year? Only time will tell, but it looks good right now!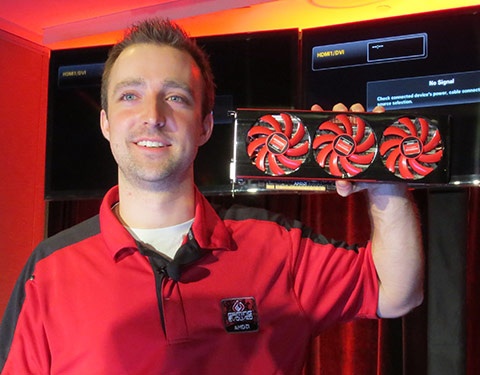 AMD and EA DICE are proud partners in gaming, with a recent history that includes the award-winning Battlefield 3 in 2011. That relationship continues today with the world's first public demonstration of Battlefield 4, powered by the AMD Radeon HD 7990—the world's fastest graphics card! Today's unveiling not only demonstrates the commitment EA DICE makes to state-of-the-art PC graphics, it stands as further proof that the critically-acclaimed Graphics Core Next architecture in the AMD Radeon HD 7000 Series is the best choice for truly advanced PC games.