ASUS Xonar DGX and Xonar DSX Audio Cards Reviews
Fri, May 17, 2013 - 12:00 AM
ASUS Xonar DGX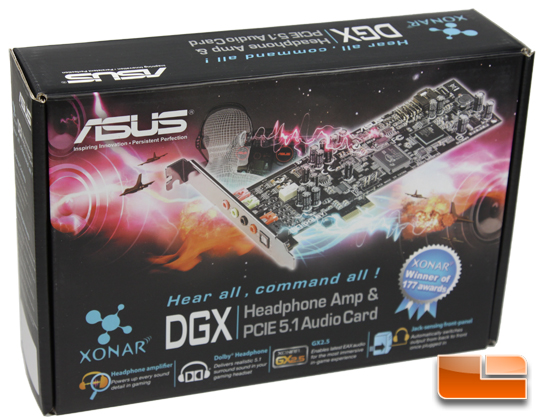 The DGX is the cheaper of the budget Xonar cards we have on hand today. Notable features are its dedicated headphone amplifier and Dolby Headphone for virtual surround sound.
Built-in Headphone AMP to power up every sound detail in gaming
3 headphone AMP gain modes for different usage scenarios – VOIP, pro-gaming, exciter
Dolby® Headphone technology for an immersive 5.1 surround experience
ASUS exclusive GX2.5 gaming audio engine for realistic 3D audio effects
Automatic jack-sensing front-panel output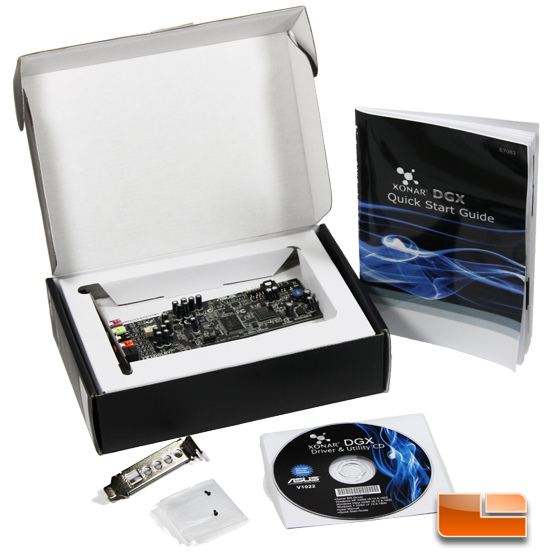 Included with the Xonar DGX comes with a low-profile bracket, screws for the replacement bracket, a driver CD, and a multi-language quick start guide.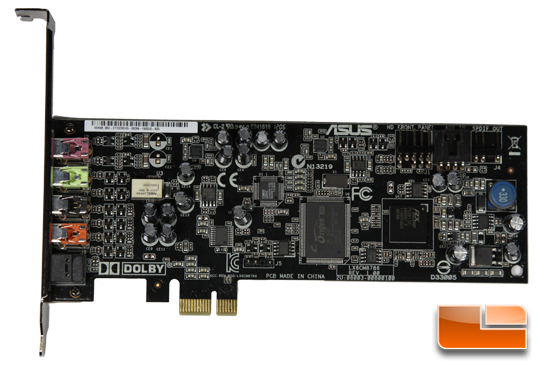 The DGX is a half-height card measuring 6.71 x 2.54 in (170.44 x 64.39 mm.) The included low-profile bracket makes this card a contender for a small home-theater PC.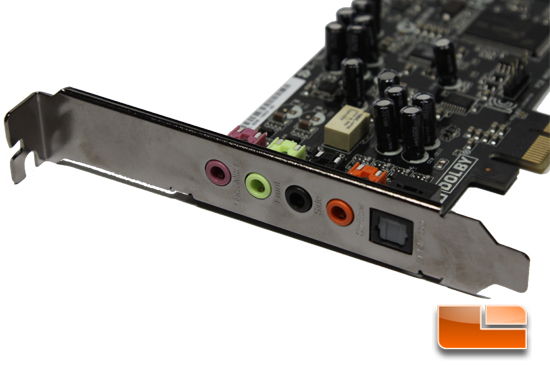 Looking at the outputs, we see a shared microphone-in/line-in, three analog outputs for 5.1 channels, and an optical digital output. Not seen are pins on the card for the front-panel and aux-in.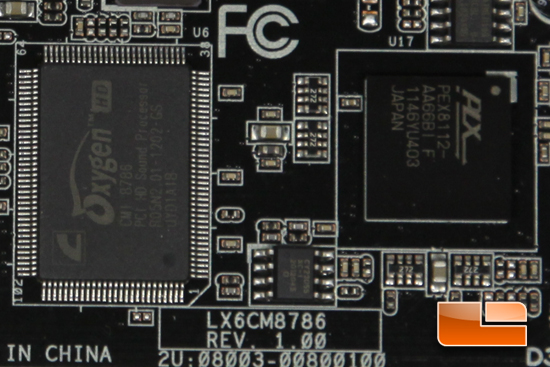 Here we take a look at the two biggest chips on the DGX. Seen to the left in the image above is the Xonar DGX's C-Media  CMI8786 audio processor also found in the Xonar DG. The CMI8786 is not PCI-E compatible and a PLX PEX8112 bridge chip which is seen to the right, is used to connect the audio processor across the PCI-E interface.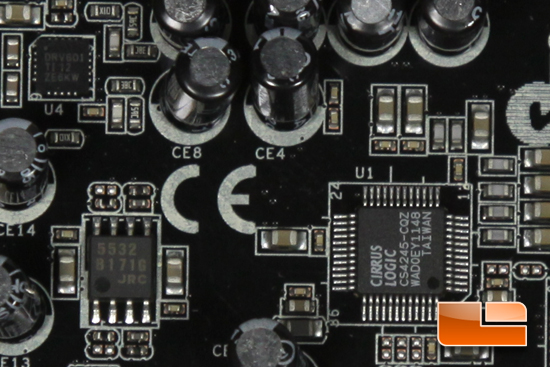 This photograph takes a closer look closer to the bracket panel. To the right is a Cirrus Logic CS4245 analog-to-digital converter, to the bottom left is a Japan Radio Corp. JRC5532 op-amp which cannot be swapped out, and at the top left is one of two Texas Instruments DRV601 amplifiers. The other amplifier is located closer to the front panel header.