Zotac Announces StreamBox and RAIDbox
Wed, Mar 06, 2013 - 2:53 PM
ZOTAC is jumping on the digital media sharing bandwagon by announcing two new products this week, the StreamBox and RAIDbox. Both devices should help consumers share digital audio, video and image files.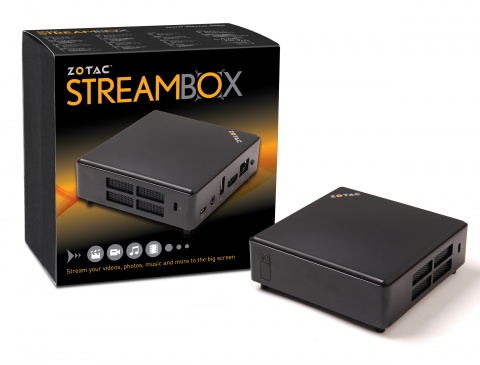 The ZOTAC StreamBox bridges the gap between mobile devices and television sets to enable easy broadcasting of audio, video and image files from Android smartphones, tablets and notebooks via the industry standard DLNA protocol. Display mirroring capabilities are available for select Android mobile devices via Miracast compatibility.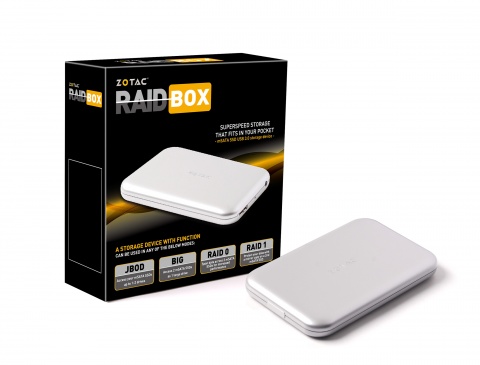 Users that desire lightning-fast external storage in a pocket able form factor can opt for the ZOTAC RAIDbox customizable USB 3.0 storage enclosure. The ZOTAC RAIDbox accommodates up to two mSATA SSD drives and lets users select the best storage mode to suit their needs whether its maximum performance with RAID 0, enhanced data security with RAID 1, independent drives with JBOD or a simply span data in the BIG mode.
"The ZOTAC RAIDbox makes creating your own external storage device easy. A user simply needs to install their own mSATA SSD modules inside the ZOTAC RAIDbox and plug it into a USB 3.0 port," Mr. Berger added. "The tool-less design makes customizing the ZOTAC RAIDbox easy as well."