Will NVIDIA Announce GeForce GTX 480 'Fermi' Graphics Cards Monday?
Sun, Feb 21, 2010 - 8:43 AM
NVIDIA has been using Facebook to announce new information about Fermi graphics cards for months. Actually, it was on Facebook where they announced that GeForce GTX 480 and GeForce GTX 470 will be the names of the first two GPUs shipped based on the new GF100 architecture. The latest post made on NVIDIA's Facebook site has people thinking the cards will actually launch on Monday. We don't think that is the case, but you never know in this day and age.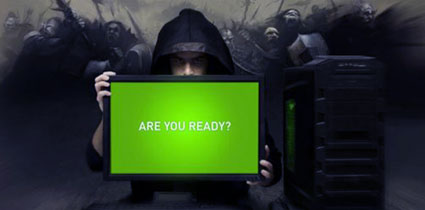 ARE YOU READY? Check back here on Monday morning at 9:00 a.m. PST for a major announcement!