Western Digital WD TV Play Media Player Review
Wed, Feb 20, 2013 - 12:00 AM
WD TV Play Box Contents & Set Up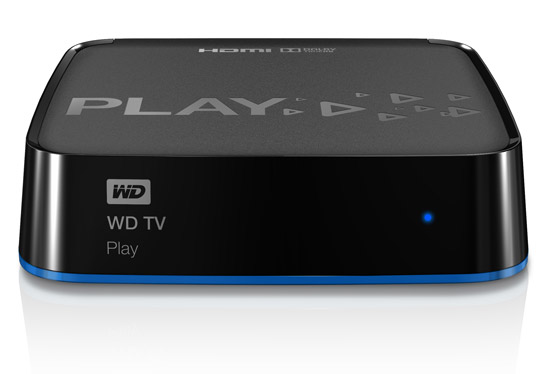 Western Digital packs the WD TV Play media Player with a remote control, composite AV cable, and AC adapter, and a Quick Install Guide. There is no HDMI cable that is packaged with the player so even though there are composite cables there, make sure you have a HDMI cable on hand so that you can get the best possible picture and audio. The box isn't that big measuring 4 inches by 4 inches and just over 1-inch in height.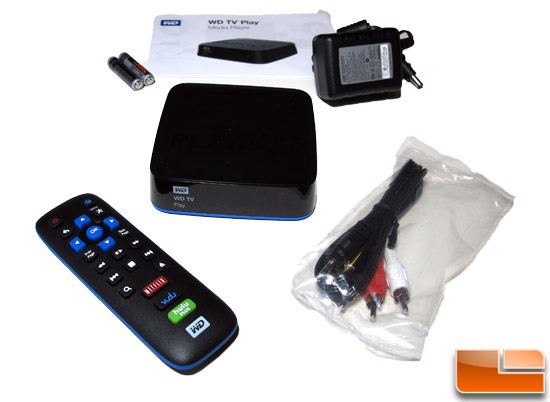 Taking a tour of the box we see no physical buttons on the unit itself and the front of the WD TV Play only illuminates an LED status light in the front. On the side, we find a USB 2.0 port to plug our external storage devices in.
Over on the back, we see the port for the 12V power plug, an AV connector port, HDMI port, an Ethernet port and Optical (S/PDIF) port. On the bottom of the unit, there is tiny hole for where you can reset the unit with a paperclip.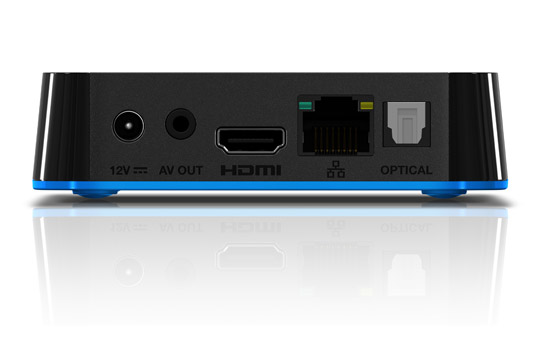 With only one USB port, the Western Digital engineers put a little more emphasis on the networking features and relying on Wi-Fi and Ethernet. The WD TV Play is clearly designed to work primarily as a streamer – especially when you look at the remote control that Western Digital sends with it.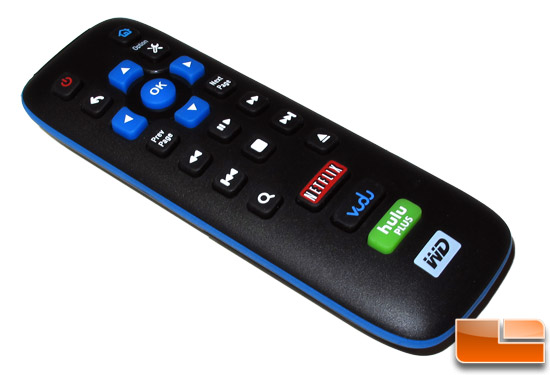 The 22-button remote control unit isn't exactly a full-sized. It is actually significantly smaller than the older WD TV Live Hub remote control, but still holds very good functionality. The remote control has the standard buttons that you would find on any A/V remote control along with three direct-to-application buttons: Netflix, Vudu, and Hulu Plus. Other buttons on the remote include zoom, eject, page forward, page back, options, and home.
We would have liked to see an "audio" button for selecting different tracks during playback, and many users who watch subtitled movies will certainly miss the "subtitle" button. Overall, the functionality of the WD TV Play remote is small but effective. For some, it might be a bit too small, but after using it for a while, you will get used to it.