Velocity Micro Announces New Products for CES 2013
Thu, Jan 03, 2013 - 12:36 PM
Velocity Micro will be announcing several new products to be debuted at the 2013 Consumer Electronics Show in Las Vegas. Products include the dual core D610 Cruz tablet, quad core Q610 Cruz tablet, and the 4" x 4" Edge Mini.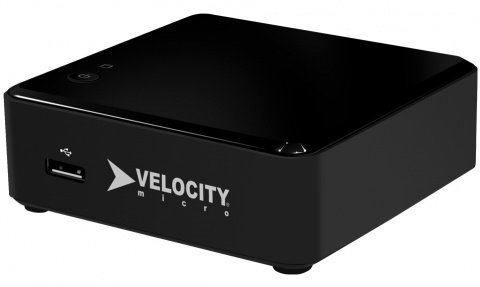 The Velocity Micro Edge Mini is basically a re-branded Intel NUC (Next Unit of Computing) PC, which we recently reviewed here. At just 4" x 4" and under 1.5" thick, the Edge Mini is the smallest desktop on the market. Powered by 3rd Generation Intel Core i3 processor, mSATA hard drives, and a full version of Windows, the Edge Mini is ideal for home theater, home office, and digital signage applications. The Velocity Micro Edge Mini starts at $499.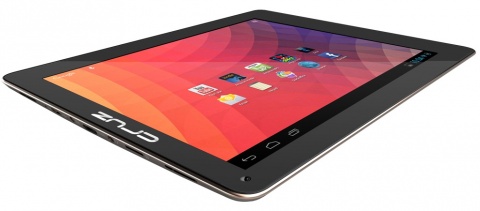 Velocity Micro is also announcing two Cruz 10-inch tablets at CES 2013, Cruz D610 and Cruz Q610. They are powered by dual core and quad core ARM processors and these 10" Android 4.1 tablets are said to be both powerful and affordable. Prices start around $199 and they will be available later in Q1 2013.
In addition to the products debuting at the show, Velocity Micro will also be demoing and displaying the following currently available products:
NoteMagix Ultrabook Devices – The newly launched line of 14" Ultrabook devices put the aesthetics, craftsmanship, speed, and support of a Velocity Micro desktop into a mobile package. Specs include 3rd Generation Intel Core i3/i5/i7 processors, ultra-fast Intel 520 Series SSDs, Windows 7 or 8, and an integrated DVD-RW drive. Built in Richmond, VA. Prices start at $799.
Edge AIO – Designed with the same ideals that have made Velocity Micro famous with enthusiasts around the world, the 23.6" Edge AIO combines the craftsmanship, performance, and support of an award-winning Velocity Micro PC with the convenience and efficiency of an All-in-One. Built in Richmond, VA, configurations start at $799.
VMultra Drive – a USB external DVD-RW (or optional Blu ray), USB 3.0 hub, media Reader, and 500GB Hard Drive in one, perfect for all Ultrabooks and ultra-thin laptops. Built in Richmond, VA. Available for $199 for DVD, or $299 for Blu ray.
Gaming and Mainstream Desktops – The Raptor Z90 and Vector Z25, two of the most adorned desktops on Velocity Micro's lineup, are each specially configured for maximum performance in their respective price ranges. Available with either Windows 7 or 8, and built in Richmond, VA. Starting at $749.