Valve Releases Steam for Linux!
Fri, Feb 15, 2013 - 9:35 AM
Valve announced the release of its Steam for Linux client! In celebration of the release, over 50 Linux titles are now 50-75% off until Thursday, February 21st at 10 AM PST. The Steam client is now available to download for free from the Ubuntu Software Center. Ubuntu is the most popular distribution of Linux used by millions of people globally and known for its well-designed, easy-to-use customer experience.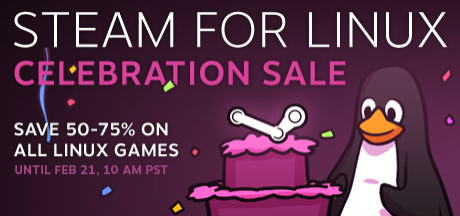 "The introduction of Steam to Ubuntu demonstrates growing demand for open systems from gamers and game developers," said David Pitkin, Director of Consumer Applications at Canonical. "We expect a growing number of game developers to include Ubuntu among their target platforms. We're looking forward to seeing AAA games developed with Ubuntu in mind as part of a multi-platform day and date release on Steam."