Tt eSPORTS Level 10 M Gaming Mouse Review
Fri, Jan 04, 2013 - 12:00 AM
Up Close With the Thermaltake Level 10 M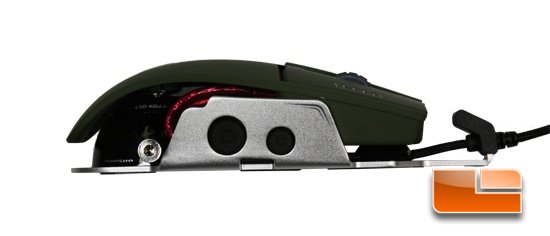 What I would like to make clear at first is the Level 10 M's ergonomics heavily favor the claw grip, characterized by only holding the mouse on its rear edge and front buttons. Thermaltake has claimed this is intentional to make the most out of the mouse's passive cooling by having the hand cover as little of the mouse surface as possible. While it isn't entirely obvious in the above picture, the top shell of this mouse does not support the pit of the hand.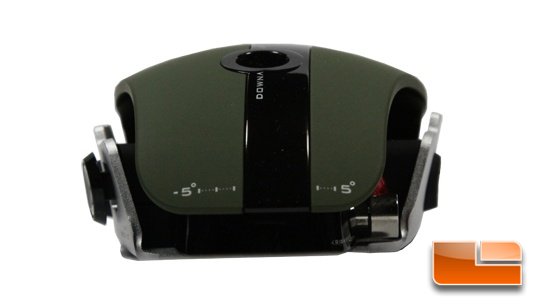 A look from the rear to the front reveals a flatter and boxier figure than most other mice. Edges make it uncomfortable to rest the palm on the mouse.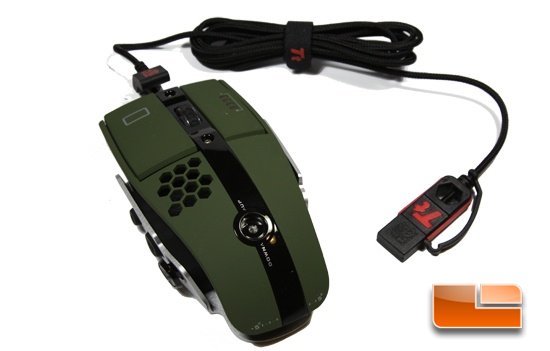 The Level 10 M mouse has a nearly 6 ft. long braided cord terminating at a gold-plated USB plug. Included on the cord are a detachable cap for the USB plug and a reusable Velcro cable tie for cleanly transporting the mouse.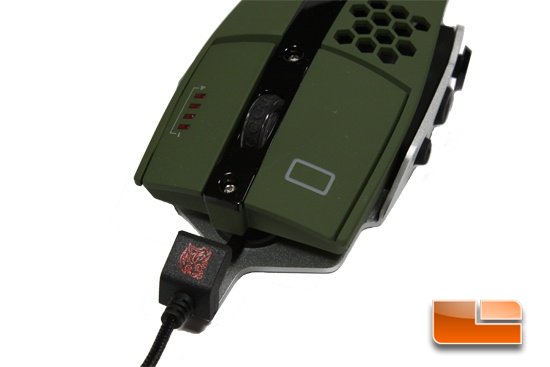 The scroll wheel is textured and gives a good clicking feedback when rolled. The left mouse button has a custom light zone that serves as an accent. The right mouse button has DPI indicators lit by red LEDs.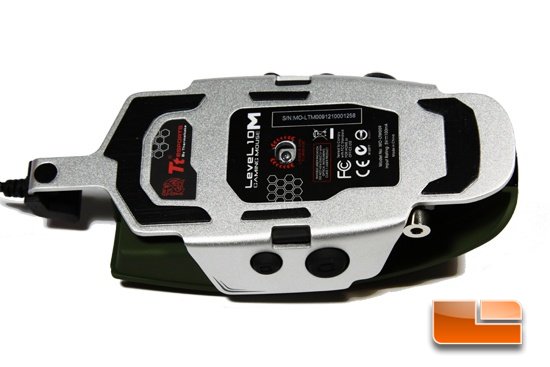 Large plastic feet on the aluminum base help the mouse to glide on surfaces. Also visible in the above image is the laser sensor which can track on most surfaces except for glass.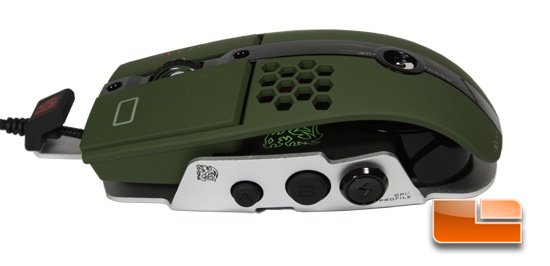 Two programmable macro buttons and a "Z key" are located on the left side of the mouse. The Z key moves much like an analog control stick found on game controllers. Moving the Z key along in the direction towards the front or rear of the mouse changes the DPI. Moving the Z key in other directions activate user defined macros. Pressing the Z key changes the mouse profile.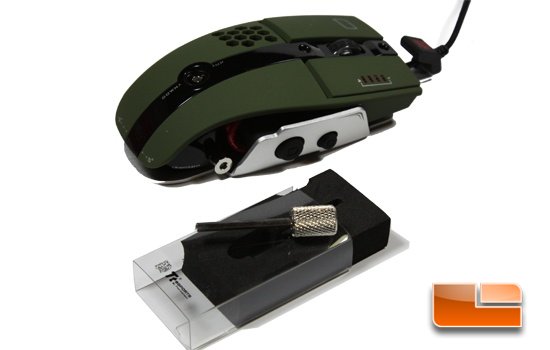 Two more programmable macro buttons are found on the right side. Also visible is the screw head to adjust the tilt of the mouse up to 5 degrees to either the left or right. The Level 10 M is essentially ambidextrous and the ability to adjust the tilt helps users to make some personal corrections.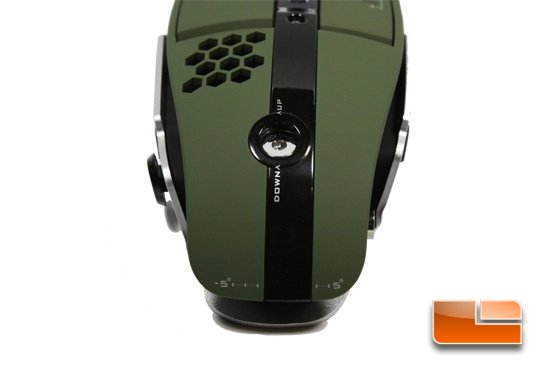 Towards the center on the top of mouse is a honeycomb array of ventilation holes. Along with ergonomics that force a claw grip, Thermaltake claims these holes passively cool the hand during use. Closer towards the rear end on the mouse is another screw system for adjusting the height of the mouse up to 5 mm.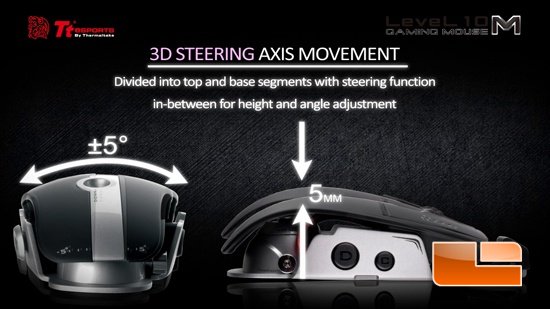 One of the two videos included with the mouse software visually demonstrates the mouse's adjustability. The mouse software will be examined in further detail on the next page.