THQ Assests Auctioned Off – Koch Media Buys Metro Franchise
Wed, Jan 23, 2013 - 3:17 PM
THQ will be broken apart and its games sold to at least five different companies, according to a letter sent to employees today from CEO Brian Farrell and president Jason Rubin. Kotaku obtained the letter, which further states THQ is currently presenting its case to the U.S. Bankruptcy Court. This is a very sad day for those that have lost their jobs, but it looks like many will be rehired by the companies purchasing the game groups.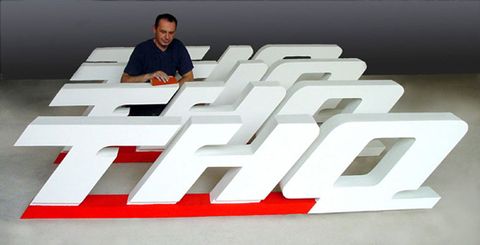 The proposed sale is broken down as such
SEGA has agreed to purchase Relic, developer of Company of Heroes and Warhammer 40,000: Dawn of War.
Koch Media (owner of Dead Island publisher Deep Silver) has agreed to purchase Saints Row developer Volition as well as the publishing rights to the Metro franchise.
Crytek, who is currently developing Homefront 2, has purchased the rights to the Homefront franchise.
Take-Two (parent company of 2K and Rockstar) has agreed to purchase Turtle Rock Studios' project codenamed Evolve.
Ubisoft has purchased the rights to publish South Park: The Stick of Truth (pending any further objections from South Park Studios) as well as THQ Montreal, the current developer of Assassin's Creed creator Patrice Desilets' project codenamed 1666.