Thermaltake Launches Water3.0 All-In-One Liquid Cooling Systems
Fri, Apr 26, 2013 - 9:57 AM
Thermaltake today launched the new Thermaltake All-In-One Liquid Cooling System (LCS) Water3.0 series. The Water3.0 lineup features the Water 3.0 Extreme, Water 3.0 Pro and Water 3.0 Performer. The entire Water 3.0 series comes with a standard full copper base plate for better heat conductivity, a powerful pump within the waterblock for a rapid water circulation, dual 12cm high airflow fans for faster heat dissipation, and two low evaporation tubes effectively decrease the loss of coolant plus the high-tech sealed circulation system to prevent leaking issue. Here are the three Thermaltake Water3.0 water coolers.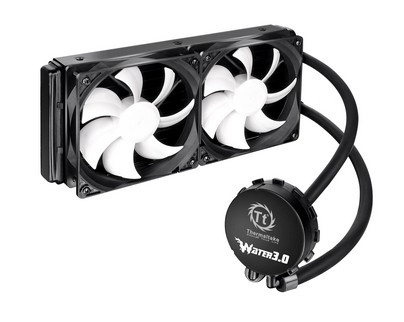 Water 3.0 Extreme has a special designed 240mm large surface radiator and the support of two more 120mm fans for additional heat dissipation, targeting towards user who is always looking for the best with large chassis space.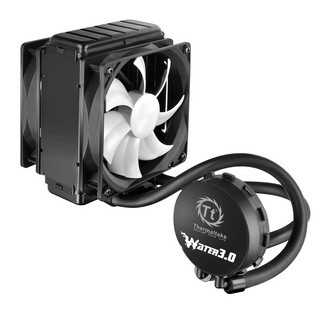 Water 3.0 Pro has a standard radiator with double the thickness (49mm), aiming toward mainstream users who requires a superb performance, however does not have enough chassis space to install an Extreme.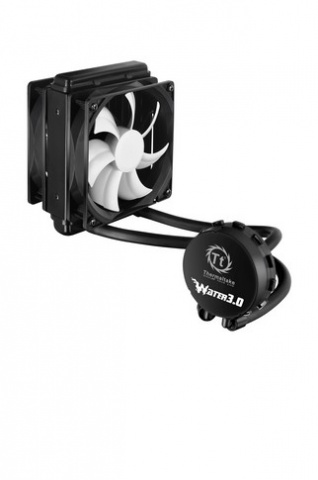 Water 3.0 Performer has a standard size 120mm radiator, a perfect size to fit into various chassis, aiming toward first-timers who are new to LCS or who intimidated by the tradition custom LCS and wants an easier solution.