Thecus N5550 5-Bay Home NAS Review
Fri, Dec 14, 2012 - 12:00 AM
Inside The Thecus N5550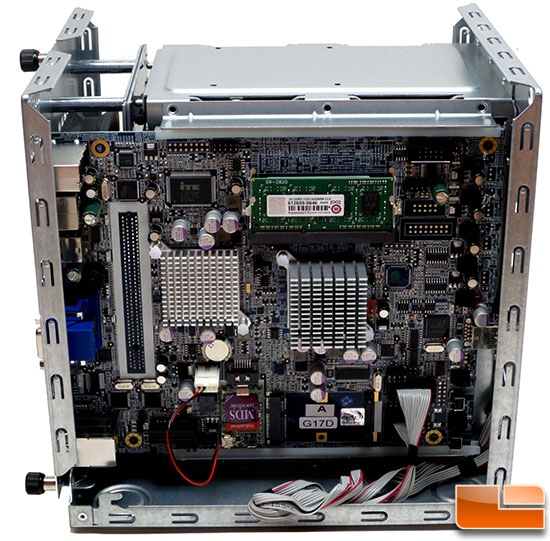 By undoing 3 thumbscrews on the back of the unit, the top slides off. On the left side of the N5500 is the motherboard and that is what the image above is showing. The heart of the Thecus N5550 is the Intel Atom D2700 Processor that runs at 2.13GHz. This is a powerful processor for a NAS and notice that the CPU cooler is fanless.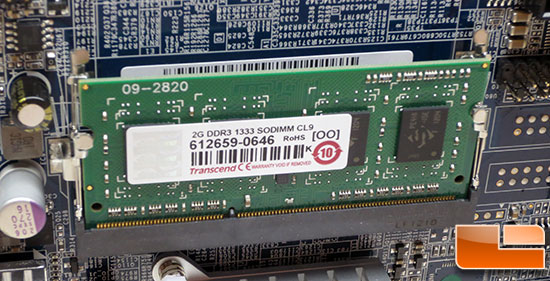 The Thecus N5550 has two 240-pin DDR3 SO-DIMM slots, but just one is occupied by a Transcend 2GB DDR3 1333MHz memory module with CL9 timings. Having 2GB of memory on a home NAS is pretty rare, so with this much RAM and an Intel Atom processor, the Thecus N5550 should be a solid performing unit!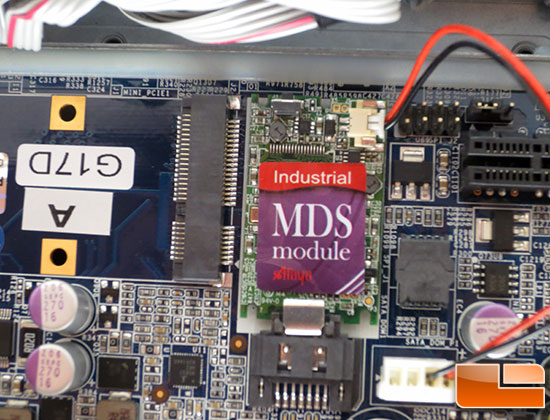 The Thecus has a single DOM module installed that has 1GB of Samsung NAND Flash memory on it for the OS. To the left of the single DOM there is an mSATA slot, which isn't mentioned on the Thecus site. It appears to be disabled in the BIOS, but Thecus was obviously trying to use this board as a Windows Home Server at some point in the development phase and then decided not to.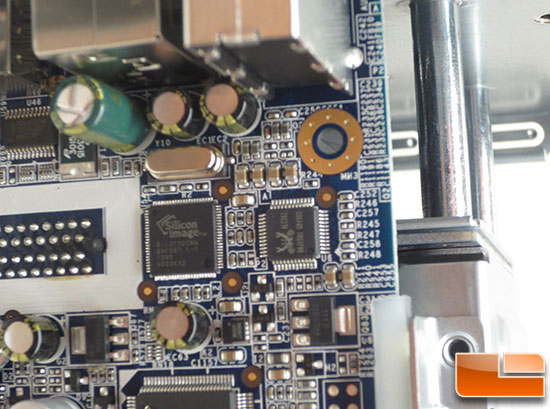 When it comes to the drive controllers Thecus is using the Intel 82801JI SATA AHCI controller (ICH10 Family) as well as the Silicon Image SiI 3132 SATA II RAID controller. The SiI 312 RAID controller and the Realtek ALC262 audio controller can be seen in the image above. The SuperSpeed USB 3.0 front panel port is handled by a third party NEC D720200AF controller and is not native to the Intel chipset.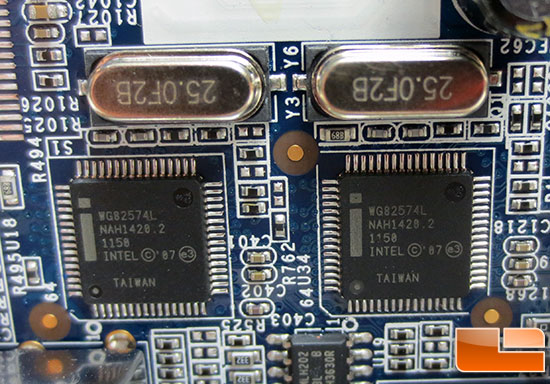 The dual gigabit LAN ports both use Intel 82574L Gigabit Ethernet controllers.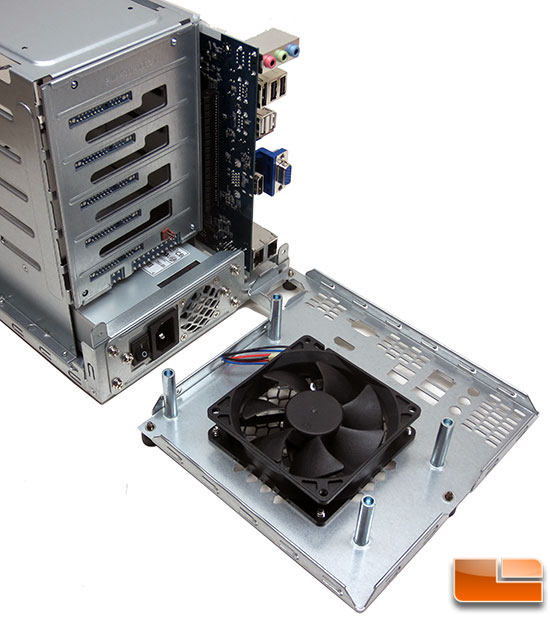 The back of the unit holds the rear 92mm exhaust fan with a standard 3pin connector. Thecus is using an ADDA Model AD0912MX-A76GL fan on the N5550 NAS. This fan uses Hypro bearings and is not the quietest fan by any means. It spins at roughly 2000 RPM and has a noise rating of 23.5dBA, but is sounds much louder. If you plan on putting the Thecus N5550 in a room that is quiet, you should plan ahead and buy a quieter fan (Think Noctua or equlivant).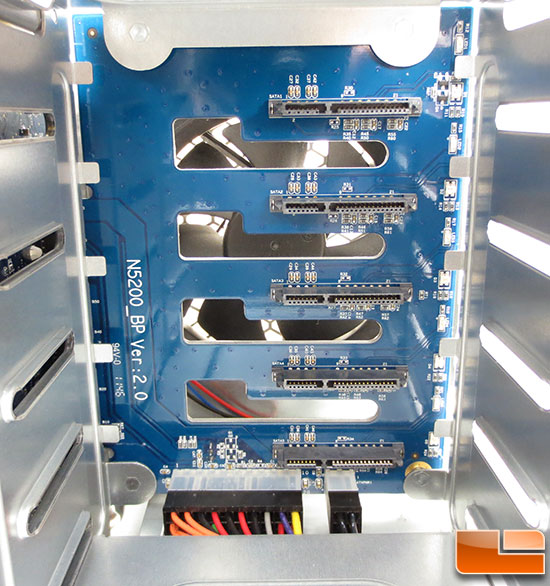 Here is a look at the hard drive backplane and as you can tell the Thecus N5550 only works with 2.5″ and 3.5″ SATA drives. This backplane will not work with SAS hard drives.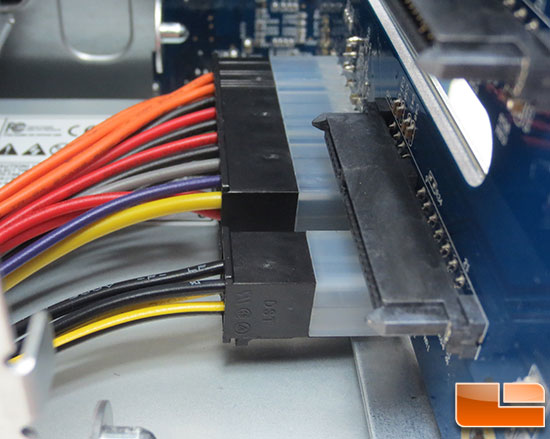 The power supply plugs straight into the backplane and not the motherboard, which is a bit interesting. The Power supply uses a typical ATX 24-pin power connector, so nothing super special. Let's get to installing some drives and building a RAID array!