Testing Memory Speeds on AMD's A10-5800K Trinity APU
Mon, Dec 31, 2012 - 12:00 AM
AMD's Trinity APU w/ Various Memory Clock Frequencies
If you are planning on building a desktop PC using an AMD Accelerated Processor we have just the article you you today! We will be using the AMD A10-5800K Trinity APU and looking at how the DDR3 memory kit you select for this platform directly impacts the performance of this 2nd generation APU.

The AMD A10-5800K A-Series APU is currently the flagship processor for AMD Socket FM2 based platforms and retails for just $119.99 shipped. The AMD A10-5800K is a quad-core CPU with Radeon HD 7660D integrated graphics. The CPU core is clocked at 3.8GHz and can go up to 4.2GHz using Turbo Boost. The AMD Radeon HD 7660D GPU is clocked at 800 MHz and has 384 Shader Processing Units. Not bad specs for a quad-core processor that retails with a CPU cooler for under $120! AMD officially says that this APU supports up to DDR3 1866MHz memory kits, but many motherboards have multiplier options for up to DDR3-2400.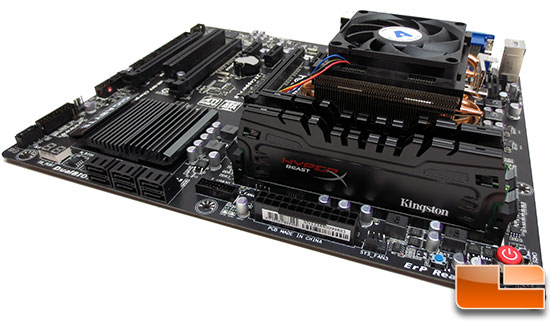 We wanted to see how the platform performs with different memory speeds, so that is what we will be doing today. We will be testing this processor at 1333MHz, 1600MHz, 1866MHz and 2133MHz to see what memory speeds do to overall system performance. We'll be using the Gigabyte GA-F2A85X-UP4 motherboard and a 16GB kit of Kingston HyperX Beast memory modules. Going into 2013 it appears that 16GB of DRAM is fairly standard, so that is what we'll be using for testing.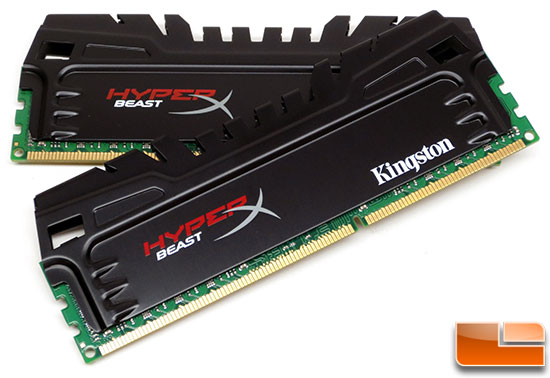 The Kingston HyperX Beast 16GB (2x8GB) memory kit that we used for testing was the 2133MHz memory kit with part number KHX21C11T3K2/16X. This kit comes with XMP profiles for 2133MHz with 11-12-11 timings and 1600MHz at 9-9-9 timings. This memory kit is very versatile and could easily be down clocked for testing the speed grades that we wanted to highlight.
This should be easy enough, so let's take a look at the test system and get right to the performance numbers.