TechPowerUp Releases GPU-Z 0.7.2 – Improved Haswell Support and More!
Fri, Jun 21, 2013 - 8:55 AM
TPU has released GPU-Z version 0.7.2! Grab it here if you want to use the latest and greatest version! GPU-Z is a lightweight utility designed to give you all information about your video card and GPU in case you haven't used the utility before! This version only adds support for NVIDIA GeForce GTX 760, Tesla K10, GT740M (GK208) as well as AMD Radeon HD 8490, HD 8970M, HD 7400D video cards. It also improves support for Intel Haswell graphics solutions. The full change log is shown below!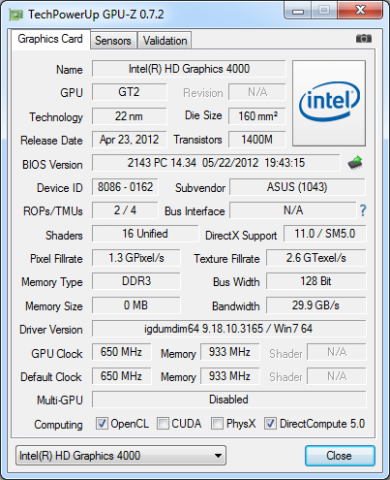 Changes in 0.7.2
Added support for NVIDIA GeForce GTX 760, Tesla K10, GT740M (GK208)
Added support for AMD Radeon HD 8490, HD 8970M, HD 7400D
Improved support for Intel Haswell graphics
Added die size, transistors, release date for Haswell
Added AMD graphics card logo
Added translations: Greek, Portuguese (Brazil)
Updated translation: French
Fixed rare crash during DirectCompute detection