StarTech 2.5-Inch to USB 3.0 Encrypted Hard Drive Enclosure Review
Fri, Mar 15, 2013 - 12:00 AM
Final Thoughts and Conclusions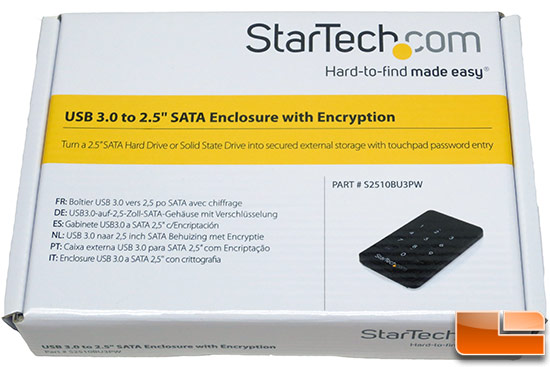 If you are looking for a portable 2.5″ SATA enclosure and want 256-bit AES hardware encryption you don't have too many choices. Luckily, companies like StarTech are developing products to help protect your data and doing so at somewhat reasonable prices. The StarTech USB 3.0 to 2.5″ SATA Enclosure with Encryption (Part # S2510BU3PW) runs $79.99 shipped. A basic low cost USB 3.0 2.5″ enclosure runs $14.99 shipped, so you are certainly paying a price premium in order to secure your data. It is hard to put a price on data security, but now you know it runs a little more than five times an basic enclosure without encryption. 
Using the StarTech S2510BU3PW USB 3.0 enclosure was super easy and we liked that it doesn't require any software to work. The enclosure itself does show fingerprints and we found the back cover to scratch easily, so our advice to StarTech is to avoid these surfaces on future products! A USB enclosure shouldn't come with a cleaning rag!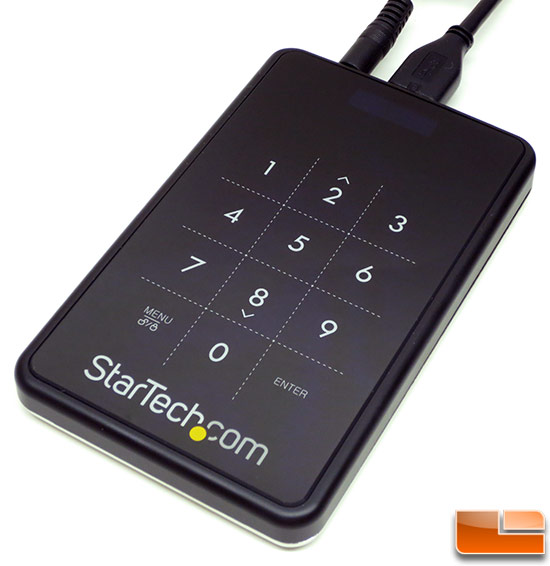 When it comes to performance we found no significant different on the StarTech S2510BU3PW enclosure when encryption was enabled and disables, which is great news. We then compared it to the Thermaltake BlacX 5G USB 3.0 SATA Hard Drive Docking Station ($45.24 Shipped) and found it to be a tad slower, but not by much.
All that said, the StarTech S2510BU3PW does what it is designed to do and it does it well. If you are looking at keeping people from looking at the data stored on your portable drive this is a great solution and one that we easily recommend. Just be sure to backup your data as if anything ever fails or your drive is stolen you won't be banging your head against the wall!
Legit Bottom Line: The StarTech USB 3.0 to 2.5″ SATA Enclosure with Encryption costs more than your typical enclosure, but it keeps your data safe and is very fast!