StarTech 2.5-Inch to USB 3.0 Encrypted Hard Drive Enclosure Review
Fri, Mar 15, 2013 - 12:00 AM
Test Setup
Before we look at the numbers, here is a brief glance at the test system that was used. All testing was done on a fresh install of Windows 7 Ultimate 64-bit. All benchmarks were completed on the desktop with no other software programs running.
Intel Z77 Test Platform
The Intel Z77 platform that we used to test the StarTech enclosure was running the ASUS P8Z77-I Deluxe motherboard with BIOS 0801 that came out on 11/09/2012. The Corsair Vengeance 16GB 1866MHz memory kit was set to 1866MHz with 1.5v and 9-10-9-27 2T memory timings. This mainboard uses both an Intel and ASMedia USB 3.0 controller for the USB 3.0 headers. We ran driver version v1.0.5.235 (7/09/2012) on the Intel controller and ASMeda driver v1.16.2.0 (11/08/2012).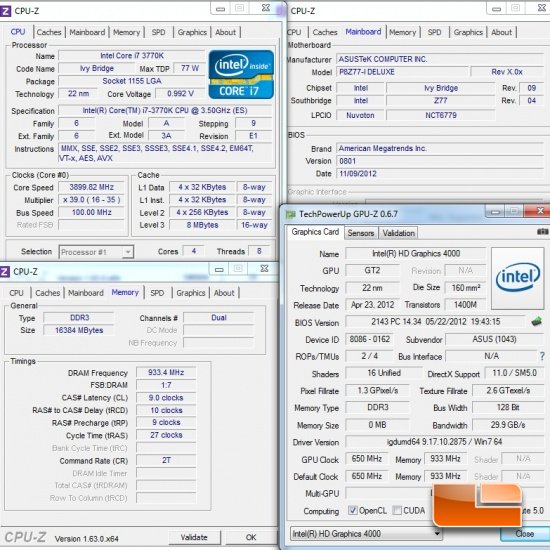 Intel Test Platform

Component

Brand/Model

Live Pricing

Processor

Intel Core i7-3770K

Motherboard

ASUS P8Z77-I

Click Here

Memory

16GB Corsair Vengeance

Click Here

Video Card

Intel HD 4000

Click Here

Hard Drive

Kingston HyperX 480GB

Click Here

Cooling

CoolIt Eco II 140mm

Click Here

Power Supply

Corsair AX650 Gold

Click Here

Operating System

Windows 7 Ultimate 64-Bit

Click Here
Detailed Information with CrystalDiskInfo 5.4.2: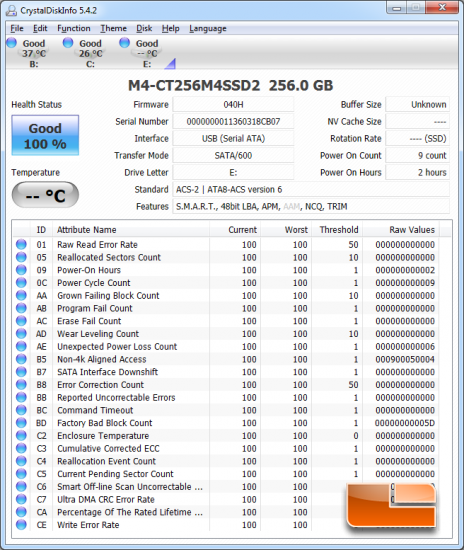 CrystalDiskInfo shows the basic info of the Crucial m4 256GB SSD that we will be using for performance testing. Note that we are using firmware version 040H, TRIM is enabled and that it is connected through the USB interface.