Spring Storm Preparedness – A Look At Energizer & Maglite LED Flashlights
Mon, Apr 29, 2013 - 12:00 AM
Are You Ready For A Power Outage?
This year, the first day of spring fell on March 20th, and for those in the Midwest that means that Tornado season has started. The season has started off slow so far, but dozens of tornadoes have already touched down and more are surely coming. Every year an average of 1,200 tornadoes kill up to 60 people, injure roughly 1,500, knock out power and cause at least $400 million in economic damage in the United States each year. Earlier this month a tornado touched down in St. Louis in the evening and knocked out the power for several hours in many locations. It was during this evening storm that we noticed that our office computers were well protected and on battery backups, but we were stumbling around the office in the dark looking for the one flashlight that we had in a drawer.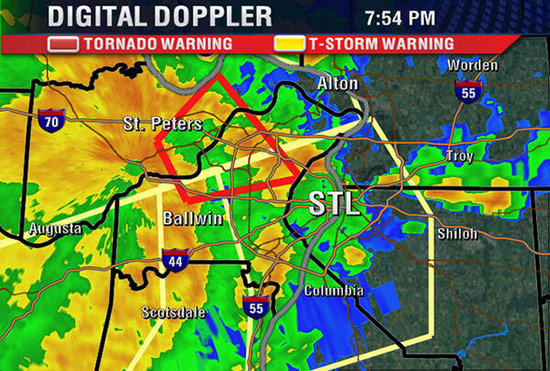 It was around this time that we realized that we have prepared our computers for a power outage, but we weren't prepped for a long term power outage. In fact we were still relying on decade old flashlight technology. You know the old ones with incandescent bulbs! Pretty much all new flashlights rely on LEDs as they produce a whiter light, extend battery life with lower power requirements and are virtually unbreakable! In search of replacing our old outdated flashlights for LED powered models we ran to our local Walmart and Target. There we found a treasure trove of Maglite and Energizer lighting devices.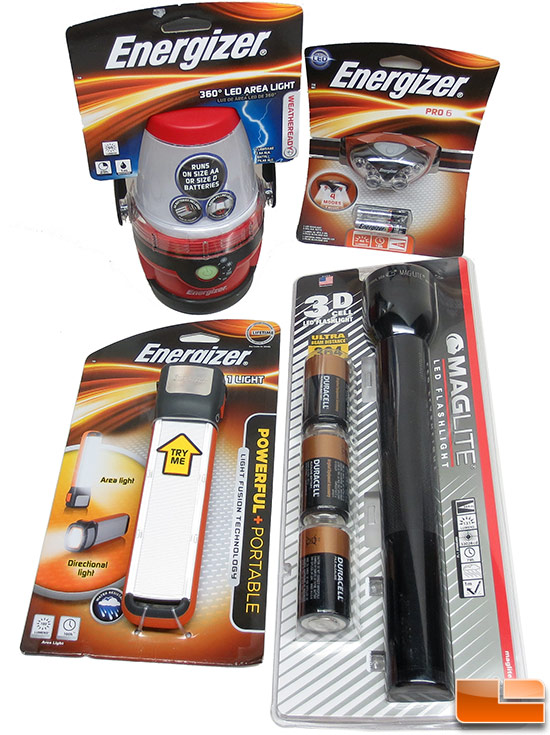 When it comes tough flashlights no other model is as recognized as the Maglite flashlight that was introduced in 1979. Police officers, firefighters and mechanics quickly fell in love with this rugged, reliable anodized aluminum flashlight, which would change the portable lighting industry forever. In 2006 Maglite started to slowly introduce LED models to the companies product lineup. It shouldn't come as a shock that our main 'go-to' flashlight for an emergency would be the Maglite 3D Cell LED (model ST3D016). This model can be picked up for $26.09 shipped and has a beam distance of 364 meters, a brightness of 131 lumens and a run time of up to 79 hours. The Maglite 3D Cell LED flashlight is also tough, it can be dropped from 1 meter, is water resistant and is backed by a lifetime warranty. This flashlight adjusts to work as a spot or flood, but it certainly isn't a lantern and is meant to be handheld.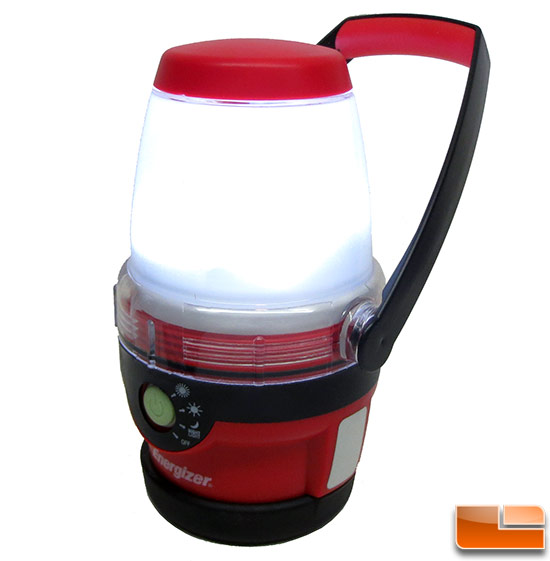 To light up a small room we turned to Energizer and the Weatheready 360 Degree LED Area Lantern that runs $16.88 shipped. Not a bad price for a three-mode, waterproof four-LED lantern that comes with three Energizer Max Alkaline AA batteries! It can also run on three D batteries, which is nice as in an emergency who knows what batteries you'll be able to get. This lantern has three lighting modes; 55-lumen white high, 28-lumen white low, and an amber nightlight. The retail packaging says that it can last up to 29 hours on high, but battery life really depends on what size battery you are using in it.
Run times with three AA Energizer Max Alkaline Batteries: High Mode–29 hours, Low Mode–58 hours
Run times with three D Energizer Max Alkaline batteries: High Mode–195 hours, Low Mode–380 hours
Not bad run times for such an inexpensive and practical lantern! It is also waterproof IPX7 rated, has a glow in the dark push button and a foldaway hook that can be used to hang it from something. This little lantern easily lights up a small to medium sized room and is great for longer power outages or when camping where you don't want to be holding a flashlight for hours on end.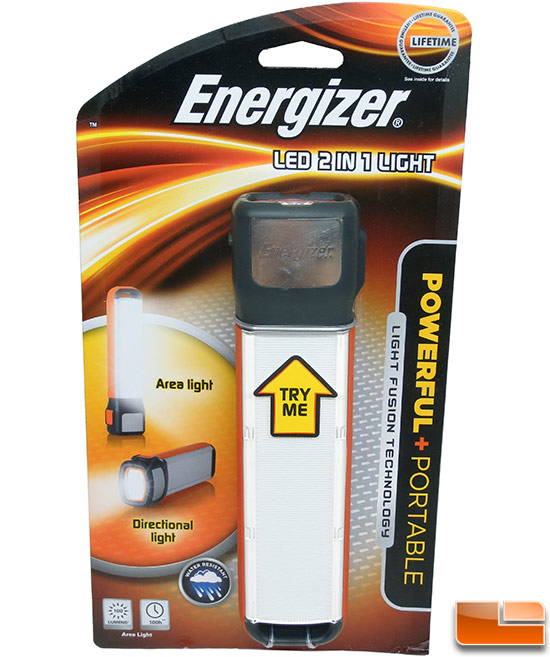 If you don't need 360 degree light then maybe something like the Energizer LED 2 in 1 Handheld Flashlight and Area Light with Light Fusion Technology is more fitting for your needs. This LED flashlight just came out in 2013 runs $23.03 shipped and can be used as a directional flashlight or as an area light. It is rather compact in size at just 11 x 1.5 x 6 inches and a weight of 9 ounces, so it will fit easily into drawers, bags, and both glove or tool boxes.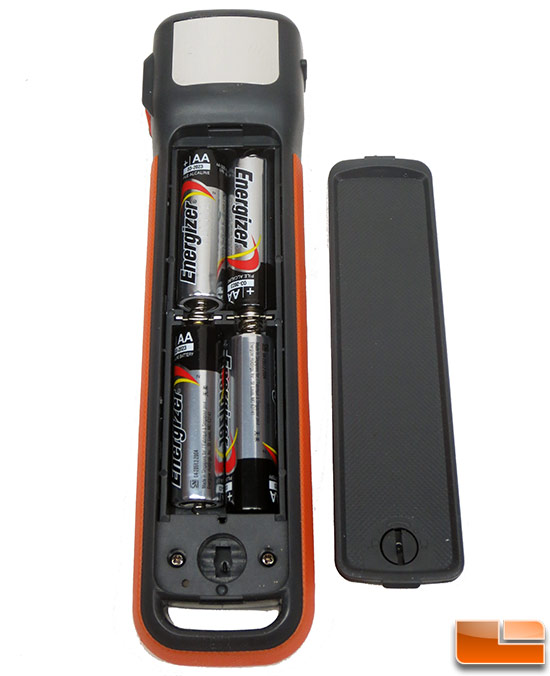 The Energizer LED 2 in 1 Handheld Flashlight and Area Light with Light Fusion Technology is so thin thanks to in part the use of four AA Energizer batteries. The battery cover locks in place, so it should stay put when you use it when it is needed. When we first used this flashlight we found that it was set to in-store display mode, so the light came on and went off after about 10 seconds of use. You need to remove the batteries for 20 seconds and put them back in for the flashlight to get out of this demo mode!

When it comes to brightness and battery life. Energizer claims the area light delivers to up to 100 lumens of light output and up to 100 hours of run time. The directional light provides up to 75 lumens and up to 10 hours of run time. There is a very large difference in terms of battery life between modes, so that is something to be aware of. One of the coolest features with this new device is that both lighting modes are dimmable. In order to adjust the brightness you just need to hold down the mode/power button until you reach the desired lighting level!