Sapphire Radeon HD 7790 2GB OC Edition Video Card Review
Sun, Apr 21, 2013 - 12:00 AM
Retail Box & Bundle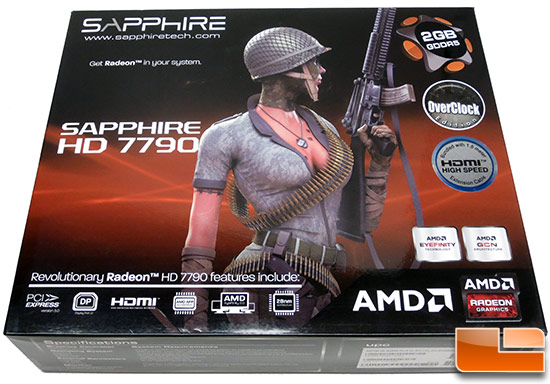 The retail packaging for Sapphire HD 7790 2GB GDDR5 OC video card features a female soldier on the front with a little cleavage and some tattoos showing. It also highlights that the card is overclocked and has 2GB of GDDR5 memory.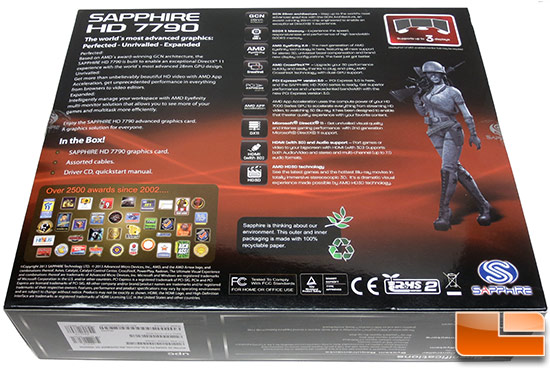 On the back of the box you'll find more features listed and a sampling of all the awards that Sapphire has won over the years from various review sites.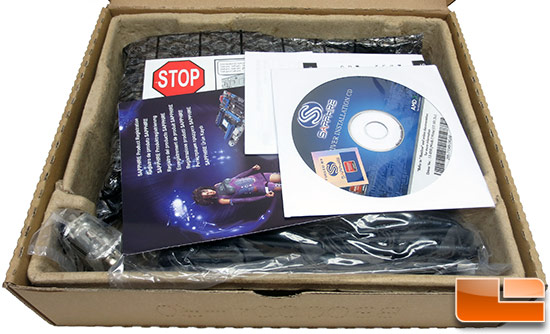 Inside the inner box you'll find a quick install guide, the driver disc, case sticker, CrossFireX bridge interconnect, 6′ HDMI cable and a PCI Express power adapter. For a limited time you also get Far Cry 3 Blood Dragon and BioShock Infinite. These are two fun game titles and run $59.99 if purchased separately, so it's nice to see a $60 game bundle with a $170 graphics card as it makes the pain of opening your wallet a little easier for some.