Samsung Galaxy Note Owners – Jelly Bean Update Incoming!
Thu, Dec 27, 2012 - 12:25 PM
Samsung has finally confirmed the Jelly Bean 4.1 powered Premium Suite upgrade for the original Galaxy Note owners! This is fantastic news, because this update brings a plethora of new features, including: dual-window multitasking for notes, video, and your browser, Easy Clip, which allows you to copy and paste with ease, the Enhanced S Note, and much more! There is currently no information released as to when this upgrade will be available, but now you have even more reason to love your Galaxy Note!
If you want to learn more about what this upgrade has to bring, follow this link.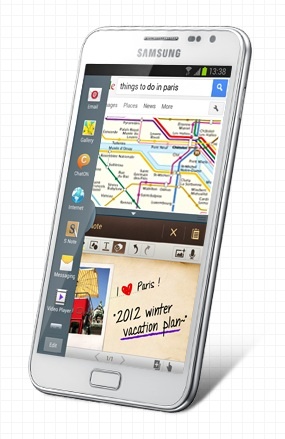 Image is property of Samsung Electronics Co. Ltd.
If you bought one of the original Samsung Galaxy Note smartphones and have been kicking yourself for not waiting for the Galaxy Note II and all its Jelly Bean-powered features, you can stop feeling bad. The first Note will be getting Jelly Bean very soon.