Samsung ATIV Odyssey Review – Verizon's Under $50 Windows Phone 8
Tue, Feb 05, 2013 - 12:00 AM
Samsung ATIV Odyssey Verizon 4G LTE Testing & Battery Life
Here in Chicago speed is of the essence. With that being said a review of the Samsung ATIV Odyssey 4G LTE phone from Verizon wouldn't be complete without testing the their 4G LTE network!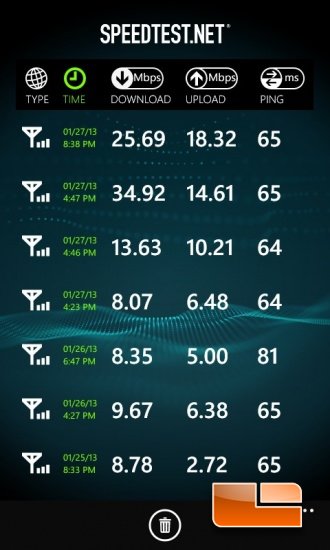 I can officially say that I am jealous, the Verizon 4G LTE network was able to run circles around my Comcast Internet in my office at times. The Odyssey was able to hit download speeds as high as 34.92Mbps and upload speeds as high as 18.32Mbps. Averaging out all of the times we tested I was able to maintain an median of 15.6Mbps down and 9.1Mbps upload. Location played a part in our results, the further away from Chicago I was the lower the speeds. When I was closer to Chicago I saw the double digit performance numbers.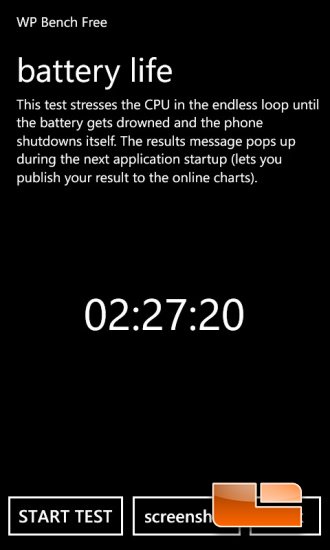 Using the WP Bench battery life test we found that the Samsung ATIV Odyssey phone lasted 147 minutes and 20 seconds. Having nearly 2.5 hours in a very processor intensive application like WP Bench is a good sign. Sitting idle the ATIV Odyssey seemed to never lose power.