Samsung ATIV Odyssey Review – Verizon's Under $50 Windows Phone 8
Tue, Feb 05, 2013 - 12:00 AM
Samsung ATIV Odyssey External Features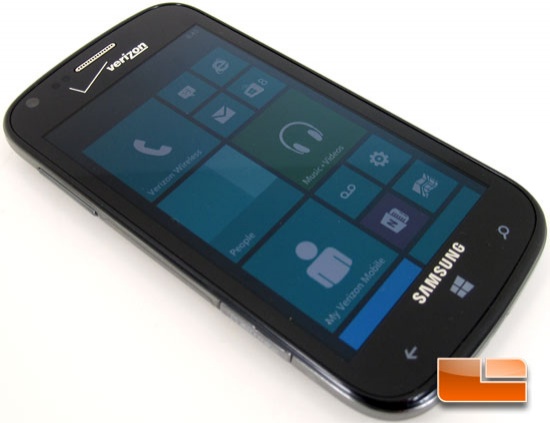 The Samsung ATIV Odyssey features a 4 inch Super AMOLED screen. It isn't the largest screen I have used on a phone, but it's not the smallest either. At times it did feel a little small, but overall there weren't any issues with the screen. The resolution on the screen is relatively low, offering only 800×480. In comparison the Samsung Galaxy Note II offers 1280×800 and the Galaxy S3 has a resolution of 720×1280. The Samsung ATIV Odyssey features three capacitive touch buttons along the bottom. The left button is the back, center is home, and the button on the right side is the search button.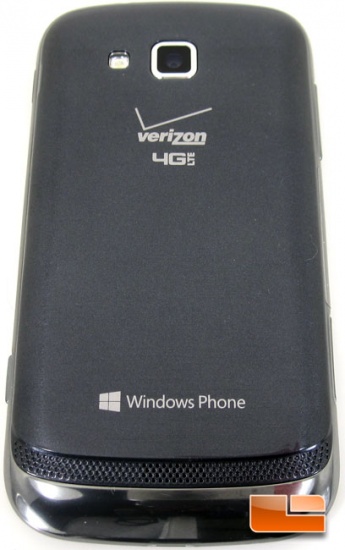 The back of the Samsung ATIV Odyssey is made of a low grade plastic, and when removing it, it does feel quite fragile. Up at the top of the Odyssey we have the 5MP camera and single LED flash. Just below that we have the Verizon logo, the 4G LTE logo, and the Windows Phone logo.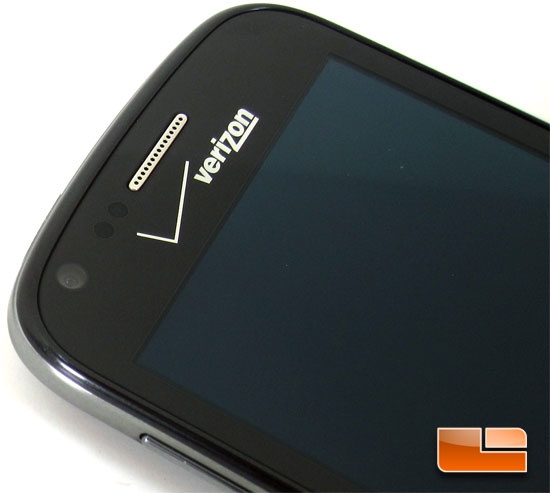 The front of the Samsung ATIV Odyssey features a forward facing 1.2MP camera. This is good for video conferencing, or applications like Skype.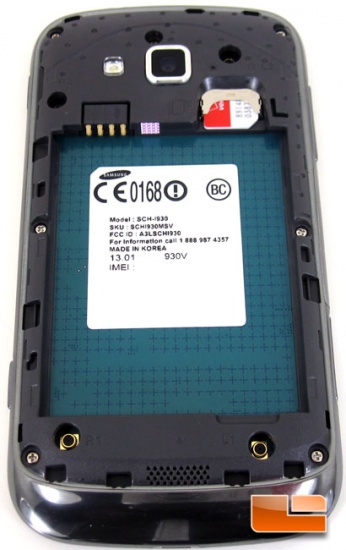 Once we removed the battery cover we found that our Samsung ATIV Odyssey came with the SIM card pre-installed. Though since this is a loaner sample direct from Samsung, you may have to install your own SIM card. Fortunately it's an incredibly easy process.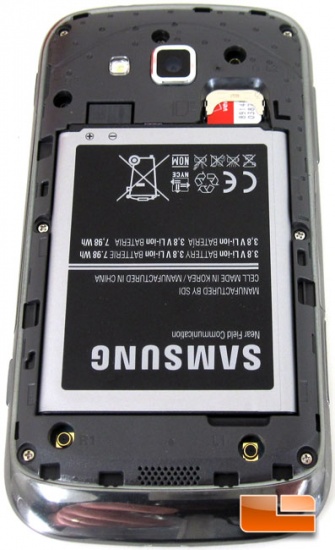 The Samsung ATIV Odyssey uses a 3.8 V Li-ion Battery rated at 2100 mAH (p/n EB-L15LLZ)

Along the left edge of the Samsung ATIV Odyssey Windows 8 phone we can see the cover for the micro-SD slot and the buttons for the volume control. The Samsung ATIV Odyssey has only 8GB of storage built into the phone, the micro-SD card slot will support a card up to 64GB.

Along the right side of the Odyssey is the power button at the top, and the camera button at the bottom of the phone.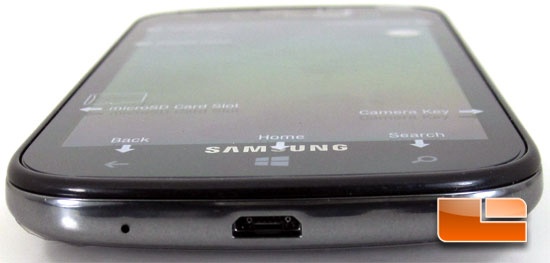 The bottom of the phone features the micro-USB slot.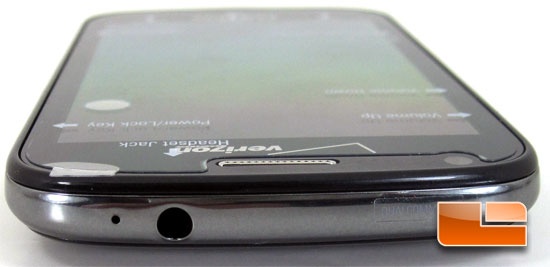 The top of the Samsung ATIV Odyssey