Rumor: TSMC Stops Making 28nm Chips – AMD & NVIDIA Impacted?
Wed, Mar 07, 2012 - 5:08 PM
Rumors surfaced online today that claim TSMC has pulled the plug on their 28nm manufacturing lines and that the company started to test and tune the machines to improve yields. The story broke on SemiAccurate and the site claims that the shutdown started three weeks ago and is still taking place. If this is true it could most certainly impact the supply of 28nm GPUs for both AMD and NVIDIA. Anyone looking to buy an ATI Radeon HD 7000 series cards knows that some of the models are very hard to come by and this might be part of the reason lately if it is true. We reached out to both AMD and NVIDIA employees about this rumor and they could not confirm or deny it. Since they couldn't say it was false, we are passing it along to you!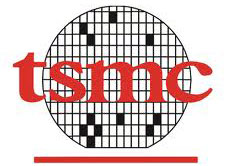 Sources tell SemiAccurate that the stoppage was quite sudden, and production should resume in short order. One source said that by the end of March, volumes would be back to where they were before if not a lot better. Checks with the channel have confirmed an abrupt stop in 28nm chip shipments, not that there were many to begin with. TSMC is privately promising a quick and planned down time with a resumption in production very soon.