ROCCAT Kone XTD 8200DPI Wired Gaming Mouse Review
Wed, Feb 27, 2013 - 12:00 AM
A Look At ROCCAT's Sense Mousepad In Chrome Blue
ROCCAT was also nice enough to send along their Sense Series mousepad in Chrome Blue (Model # ROC-13-103). This pad can be found on Amazon for $19.99, and is eligible for free shipping on orders over $25. This is a very respectable price for a mousepad!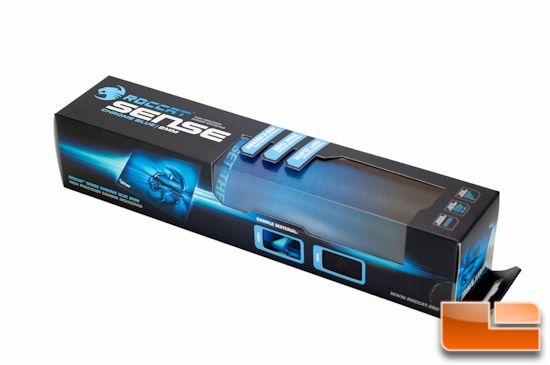 I really like the colors on this pad and I really dig the feel of it, too. This mousepad is a whopping 2mm thick and is huge, measuring 400 x 280mm – Which is roughly 15-3/4 inches by 11 inches. In the picture below, you will understand how large it is, when we already have a fairly large mouse on top of it. This pad is tested to work with gaming mice that have resolutions up to 10,000DPI, which is a perfect match for the Kone XTD.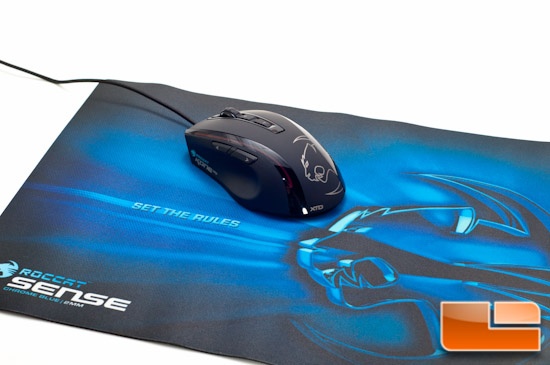 I did have some curls in the pad when taking it out of the box, but after a couple days, they went away. These curls were minor to me, since the pad is gigantic. The only other problem that I had with it, is it smelled like manufactured goods. It had a heavy plastic smell, which is understandable given the composition of the pad, however I'm quite sensitive to these kinds of smells. My hands even smelled like it after using it for a bit. Airing it out for about two days did the job, and I was clear to use it without issue.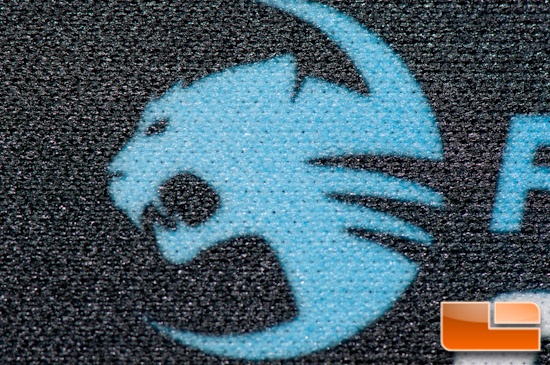 Aside from those two minor issues, I was quite pleased with the pad. The pad doesn't move around at all, thanks to the rubberized backing. The top allows all of my different mice to glide along wonderfully. Time will tell if it gets dirty, since it is a cloth top, but the construction feels slightly plasticized, in that it won't get dirty or wear as bad as your normal cloth pad.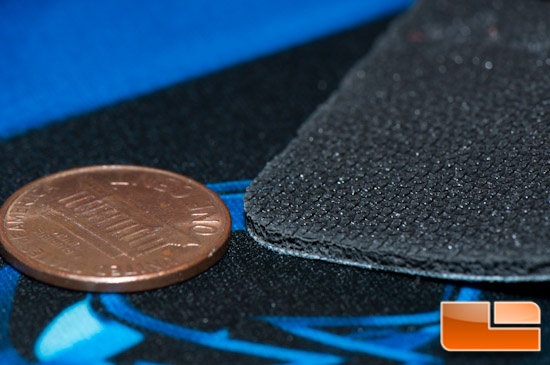 As you can see by the above shot, this mousepad is indeed very thin, being only slightly thicker than a US penny.
This mousepad is also backed by a 1 year limited warranty, should something happen to it, such as fraying.