Razer Announces Razer Sabertooth Xbox 360 Controller w/ OLED Screen
Thu, Jan 03, 2013 - 10:58 AM
Razer this morning announced the launch of its Sabertooth Elite Gaming Controller for Xbox 360. The Razer Sabertooth takes the Xbox 360 controller to the next level with six additional remappable buttons – two at each shoulder of the controller and two removable rocking switches at the bottom – that allow gamers to re-bind any choice of buttons on the controller for easy access.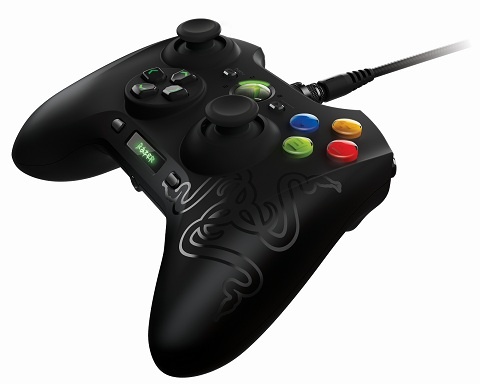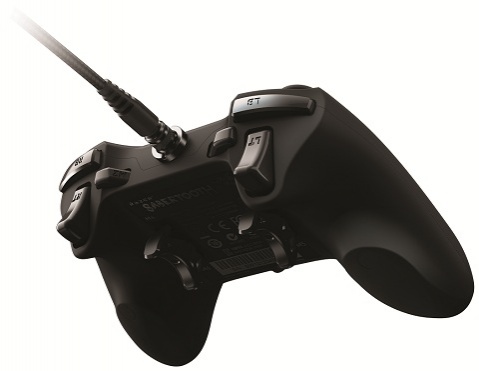 It also has a built-in OLED screen for customization of the controller's many features. Gamers may remap the multi-function buttons, adjust the analog stick's sensitivity and save profiles: the display visualizes their modified preferences.The Sabertooth Elite controller will be available worldwide later this month and has an MSRP of U.S. $79.99 / EU €79.99.
Razer Sabertooth Elite Xbox 360 Controller Features:
2 shoulder multi-function buttons (MFB)
4 removable multi-function triggers (MFT)
4 backlit Hyperesponse action buttons
OLED screen for feature customization
Non-slip rubber surface
Quick-release USB connector
Detachable 10 ft./3 m lightweight braided fiber cable
Carrying case
2.5 mm microphone jack
Approximate size : 110 mm / 4.33 in. (Length) x 154 mm / 6.06 in. (Width) x 57 mm / 2.24 in. (Height)
Approximate weight: 288 g / 0.63 lbs.
"The Razer Onza Tournament Edition gave Xbox 360 gamers a competitive edge," said Min-Liang Tan, Razer co-founder, CEO and creative director. "We're now taking things a step further with the Razer Sabertooth, with its re-mappable multi-function buttons and OLED display, restructured with more control options than any other device, in a rugged design that doesn't compromise comfort."