Galaxy Microsystems recently announced today the GeForce GTX 780 3GB HOF Edition — the fastest air-cooled GTX 780 on earth. GTX 780 HOF GPUs are hand picked allowing for an incredible factory boost clock of 1058Mhz. As a result, the Galaxy GTX 780 HOF is as much as 20% faster than the standard GTX 780 — even faster than the GeForce GTX Titan.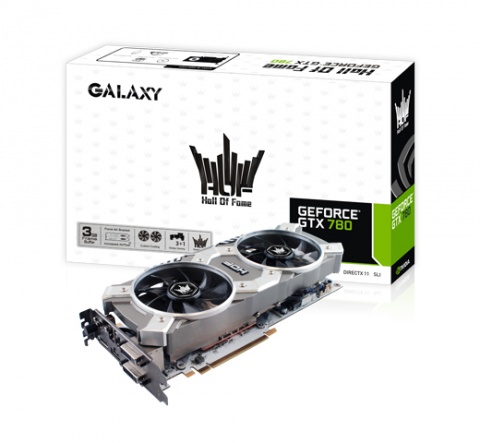 The HOF edition's signature white PCB gives the card a sleek design completely unlike any other card on the market. Almost every aspect of the GTX 780 PCB has been completely redesigned with a new layout and ultra-premium components. Most notable of these are the CHiL CHL8318 top-of-the-line VR11.1 compliant digital PWM and IR3550 PowIRstage DrMOS 4.0 compliant chipset, which together create a powerful 8 + 2 phase circuit with 90% efficiency capable of delivering an awe inspiring 480 amps of current to the GPU. Other additions include high quality POSCAP capacitors with 2X longer lifespan and high current Coiltronics inductors. The PCB itself is a custom white substrate with 10 layers for optimum signal routing.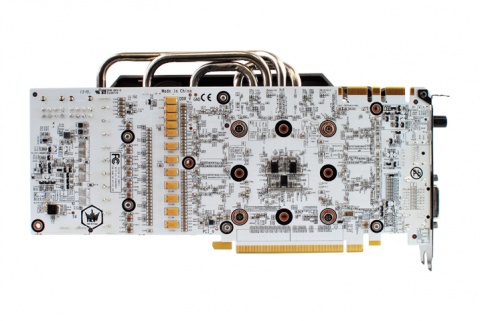 The Galaxy GeForce GTX 780 HOF is available now for $689.99 shipped and we must say that the white PCB looks amazing.