Intel Corporation today reported second-quarter revenue of $12.8 billion, operating income of $2.7 billion, net income of $2.0 billion and EPS of $0.39. The company generated approximately $4.7 billion in cash from operations, paid dividends of $1.1 billion, and used $550 million to repurchase 23 million shares of stock. Intel said they expect revenue to be approximately flat year-on-year, down from prior expectations of low single digit percentage increase.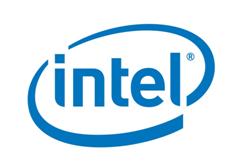 "In the second quarter, we delivered on our quarterly outlook and made several key product announcements," said Intel CEO Brian Krzanich. "In my first two months as CEO, I have listened to a wide variety of views about Intel and our industry from customers, employees and my leadership team and I am more confident than ever about our opportunity as a company."

"Looking ahead, the market will continue buying a wide range of computing products," he added. "Intel Atom and Core processors and increased SOC integration will be Intel's future. We will leave no computing opportunity untapped. To embrace these opportunities, I've made it Intel's highest priority to create the best products for the fast growing ultra-mobile market segment."