X2 has a new "Silent Series" PC case, the X2.6017, which is an aluminum tower that is said to be well constructed. The X2.6017 chassis is all about being silent and comes with a complete set of Sound Pads which enable you to dampen the front and side panels with the sound‐damping material, the top and side panels have their own pre‐assembled sound‐damping mats. The X2.6017 case is sold under part number X2-6017B-CE/R and you are looking at $116.95 or EUR 89.95 when it comes to the MSRP.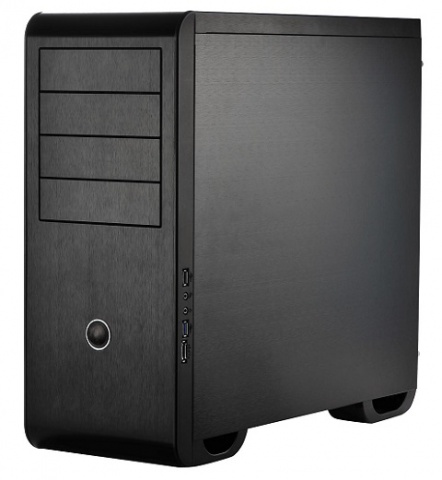 Main features: • Contemporary & Modern design • Premium all‐aluminum chassis for ATX and Micro ATX motherboards • Full Folded, Full Screen and Radiation protected • Micro ATX and Mini ITX Motherboard, Compatible • Rear and front 120mm fan space available
The extra touches like front panel side air intake, pre‐drilled water cooling‐set holes and front panel eSATA and USB3.0 ports make the X2.6017 a real nice and enjoyable PC case. Expansion made is easy, with seven expansion slots, five hard drive bays with removable caddies and integrated 2.5" SSD support and four optical drive bays. The lower drive cage can be removed to accommodate GPUs of up to 452mm in length. The diamond‐cut brushed aluminum front panel houses one high‐speed USB 3.0 connector, one USB 2.0 connector, one eSATA connector and HD audio ports. Build it your way and gear up with performance PC hardware by X2 products.