Yahoo! and Tumblr announced today that they have reached a definitive agreement for Yahoo! to acquire Tumblr. Per the agreement, Tumblr will be independently operated as a separate business. David Karp will remain CEO. With more than 300 million monthly unique visitors and 120,000 signups every day, Tumblr is one of the fastest-growing media networks in the world. Tumblr sees 900 posts per second and 24 billion minutes spent on site each month. On mobile, more than half of Tumblr's users are using the mobile app and do an average of 7 sessions per day.


Tumblr Chief Executive Officer David Karp, a 26-year-old who started the company in 2007, signed a note announcing Yahoo!'s $1.1 billion acquisition with the salutation, "F--- yeah." Karp, a high school dropout, said in a blog post on Monday that he was "elated" to sell Tumblr, while stressing that the New York-based blogging service wouldn't be changing under its new owner's influence. In Yahoo's statement announcing the deal, the company said it "promises not to screw it up." Our headquarters isn't moving. Our team isn't changing. Our road map isn't changing," Karp said. "Our mission - to empower creators to make their best work and get it in front of the audience they deserve - certainly isn't changing."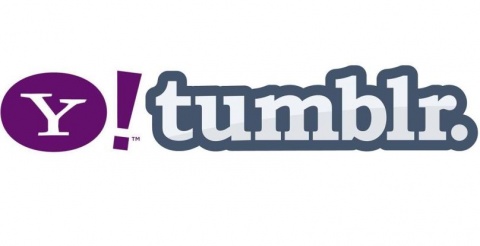 "Tumblr is redefining creative expression online," said Yahoo! CEO Marissa Mayer. "On many levels, Tumblr and Yahoo! couldn't be more different, but, at the same time, they couldn't be more complementary. Yahoo is the Internet's original media network. Tumblr is the Internet's fastest-growing media frenzy. Both companies are homes for brands - established and emerging. And, fundamentally, Tumblr and Yahoo! are both all about users, design, and finding surprise and inspiration amidst the everyday."