Are you thinking about building an XBMC box? Fans of the "embeddded" OpenELEC distro will be happy to know that ARCTIC's MC001-XMBC Limited Edition Media Center is now available! This platform runs XMBC 12 (OpenELEC 3.0) and uses an Intel Atom D525 processor, AMD Radeon HD 5430 graphics, 2GB DDR3 1333MHz memory, 1TB 5400RPM hard drive and a DVD optical drive.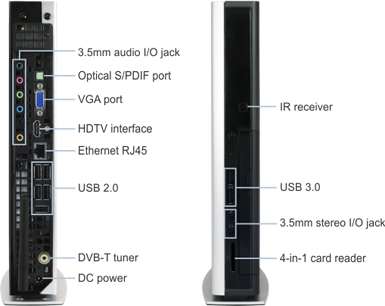 When it comes to pricing this OpenELEC 3.0 box will run you $271.24 or EUR 199. This offer is only good until they run out of stock, so hurry if you want one!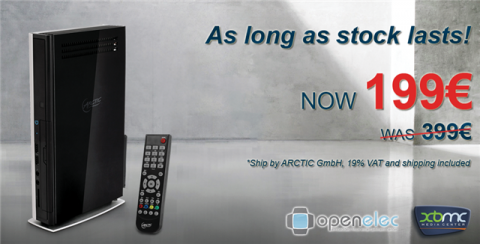 The MC001-XBMC is easy and ready-to-use, it plays all popular audio and video formats and supports full HD 1080p. Pack all your videos, songs and photos into the massive 1TB storage. Control freely from your Smartphone or tablet using one of the many excellent remote control apps available for both Android and iOS or with the bundled Infrared remote. Watch TV directly on MC001-XBMC and, thanks to OpenELEC 3.0 PVR functionality, you can even record your favorite shows. A multitude of Add-ons will let you extend MC001-XBMC's capabilities beyond your imagination: Listen to radio, Watch online video (YouTube, Vimeo, Netflix and others), Access your favorite Music on Demand service, show your latest pictures and Use a 1TB Network Storage.