ZOTAC today announced that the companies popular ZBOX nano XS series has been updated to the AMD Brazos 2.0 platform! The refreshed ZOTAC ZBOX nano XS with AMD RadeonHD 7340 graphics maintains the pocket-sized form factor while delivering an extra injection of performance. The ZOTAC ZBOX nano XS with AMD Radeon HD 7340 graphics is available as a barebones unit (ZBOXNXS-AD13) or with 2GB of DDR3 memory and a 64GB SSD (ZBOXNXS-AD13-PLUS). No word on pricing, but we expect it to be around the same.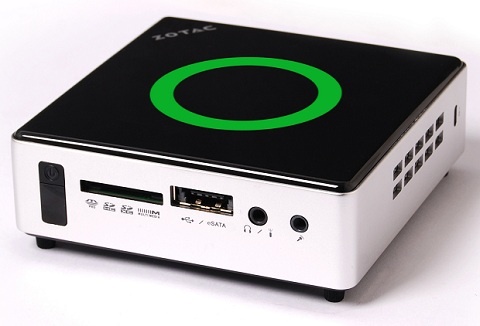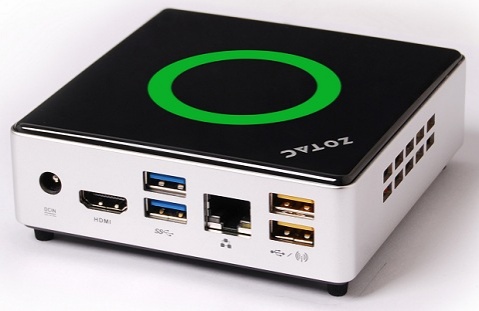 ZOTAC ZBOX Nano XS AD13 Features:
New AMD Radeon HD 7340 graphics processor
AMD E2-1800 APU
PLUS models available with preinstalled memory and hard drive
HDMI output
802.11n Wi-Fi (USB)
High-amperage USB charging capable (yellow ports)
Bundled MCE-compatible remote w/ USB IR receiver
Bundled VESA75/100 mount
"ZOTAC is pleased to deliver AMD's latest Brazos 2.0 platform in our tiny ZBOX nano XS chassis. The latest update brings greater performance while reducing power consumption from the previous generation," said Carsten Berger, marketing director, ZOTAC International.