Eurocom announced that it is shipping its new Uno 3.0 All-In-One (AIO) PC with 21.5" FHD Optional Multi Touch Display.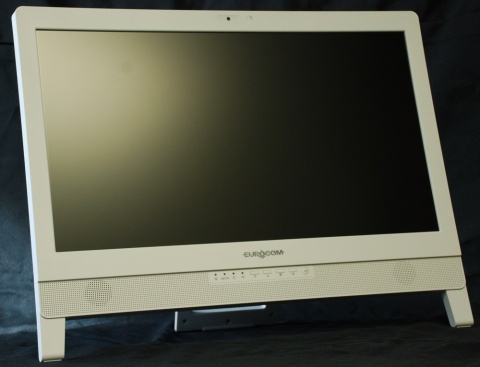 The EUROCOM Uno 3.0 is designed primarily for corporate customers, the Eco-Friendly 120 Watts, 7.5kg (16.5lbs) easy to move around All in One PC allows companies to improve overall productivity, reduce downtime caused by power interruptions and greatly reduce energy costs.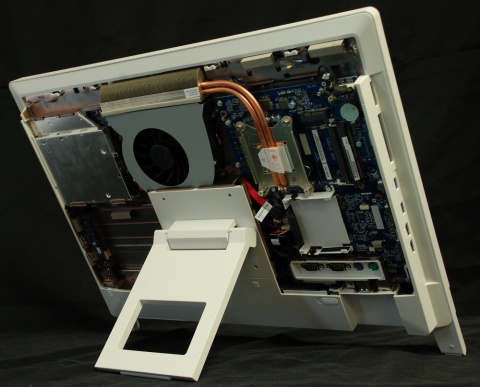 Inside you'll find this machine is powered by an Intel HM61 chipset and LGA 1155 socket for Intel Ivy Bridge, i7 37xxS and i5 35xxS series processors. One interesting feature of the EUROCOM Uno 3.0 it that is has an integrated battery pack, which provides backup power in case of electrical failure, while also allowing for easy relocation without shutdown. During testing in Eurocom laboratories the Uno 3.0 achieved 70 minutes, on battery power alone, before shutdown! Pretty impressive AIO!
EUROCOM Uno 3.0 Specifications:
Display Technology: 21.5-inch; FHD 1920x1080; Matte LED Backlight Display; Optional Multi Touch
Color Depth 16.7M; Luminance: 250cd/m2; Contrast Ratio 1:1000; Gamut/NTSC 72%
Processor: Intel HM61 chipset; LGA1155, up to Intel Core i7-3770S; 65W
supports Ivy Bridge Intel Core i7 37xxS and i5 35xxS/34xxS series processors;
VGA Technology: Intel HD Graphics HD4000 or HD2500 depending on CPU used; up to 1.7GB of Dynamic Video Memory
Memory: up to 16GB; SODIMM; 204-pin; DDR3-1333/1600; 2 RAM slots; built in 9-in-1 Card Reader
Storage: 2x HDD/SSD; SATA 6Gb/s (1x 2.5-inch HDD; 1x 3.5-inch)
Optical Drive: Blu Ray Burner, DVD-RW or 3rd HDD/SSD
Expansion: ExpressCard 34/54 slot
Ports: 4x USB 2.0; 2x USB 3.0; 1x HDMI out; 1x HDMI input; 1x Headphone Jack; 1x Microphone Jack; 1x RJ45/LAN; 2x RS232 (Serial); 2x PS/2
Security: TPM 1.2; Kensington Lock
Power: 120W 100-250V Auto-switching external AC Adapter; optional 6-cells 62.16WH internal battery
Dimensions: 21.08x1.96x14.8inch / 527x49x370mm WxDxH
Weight: 16.5lbs / 7.5kg