ENERMAX today announced a couple new case fans that are sure to spruce up any PC chassis, the T.B. APOLLISH and T.B. VEGAS QUAD. The fans are 18/20cm, giving a large size for better cooling performance and are compatible with 18cm and 20cm mounting holes. The fans feature Shift Speed Control providing 3 cooling modes.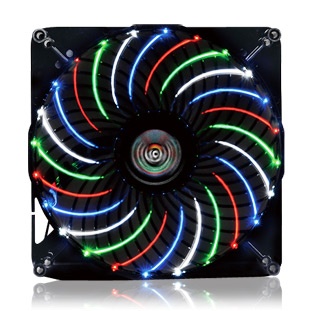 The T.B. VEGAS QUAD stands out with a Blue/Red/Green/White 4-color LED with 6 lightening modes and has an MSRP of $24.99.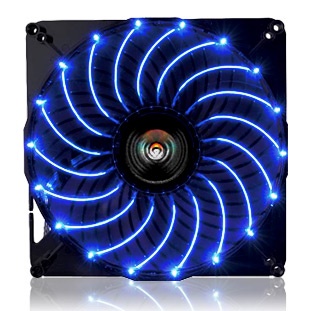 The T.B. APOLLISH sports a patented Circular Type LED fan with up to 18 diodes with an MSRP of $18.99. Both fans are compatible with Enermax's Fulmo, Fulmo GT, Ostrog GT, Hoplite, and Coenus computer cases.
ENERMAX T.B.VEGAS QUAD Case Fan Features:
18/20cm giant fan for better cooling performance
Compatible with 18cm and 20cm mounting holes
Shift Speed Control providing 3 cooling modes
Blue/Red/Green/White 4-color LED with 6 lightening modes
Vortex frame design concentrating airflow to cool hotspot
Focus blades centering the light to increase brightness
Turbine blades for high-pressure airflow