Canon announced today, a new line-up of its VIXIA camcorders. These camcorders offer vast image quality improvements and enhanced connectivity options. The new HF R-Series camcorders offer a 53x Advanced Zoom, SuperRange Optical Image Stabilization, innovative wireless streaming and remote control features. Looking at the new HF G20 model, it is excellent for low-light conditions and offers an enhanced HD CMOS Pro Image Sensor and professional-grade functionality.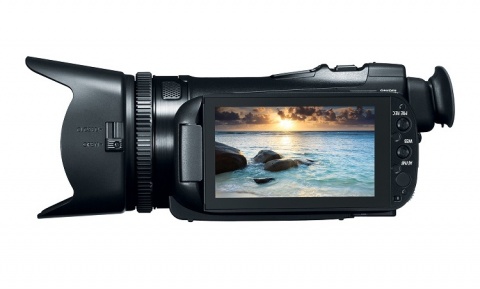 These new Canon VIXIA HF R-series camcorders are slated for a March release, with a retail range of $299.99 to $499.99. The HF G20 will be released in February with a retail of $1099.99.
Canon U.S.A., Inc., a leader in digital imaging solutions, today unveiled four new camcorders for its VIXIA lineup, with the introduction of three HF R-series models, the VIXIA HF R42, HF R40 and HF R400, and the expansion of the acclaimed G-series line with the new VIXIA HF G20.