Rosewill today announced the Armor Evolution, a mid-tower PC case that supports massive E-ATX motherboards. The Armor Evolution is the next generation of Rosewill's Top Selling mid-tower case, Armor. Designed to maximize internal capacity for the ever evolving dimensions of today's and tomorrow's PC components and support for 2 Front USB 3.0 ports. This case supports Micro ATX, ATX and E-ATX motherboards and it should provide plenty of upgrade room thanks to supporting seven 3.5" devices, three 5.25" devices, and expansion slots for 7 add-on cards.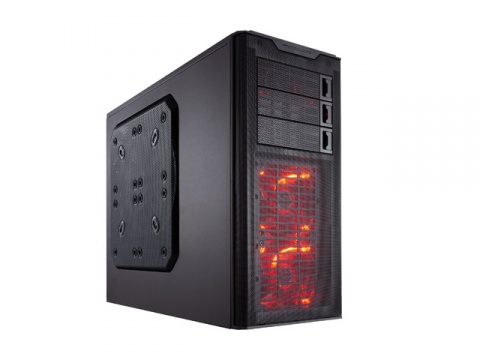 Armor Evolution provides performance cooling out of the box. Pre-installed are Dual Front 120mm Fans with Red LEDs, 1 Top 120mm Fan, 1 Rear 120mm Fan, and a large but quiet 230mm Side Panel Fan to ensure your components stay cool at all times. The perforated Front Panel compliments the cooling by allowing the fans to draw in cool air efficiently. If the pre-installed fans aren't enough, there are optional slots to install 2 additional Front 120mm Fans behind the HDD Rack, 1 Bottom 120mm Fan, and an additional 1 Top 120mm fan. The large 230mm side panel fan can be removed to support 4 120mm in its place.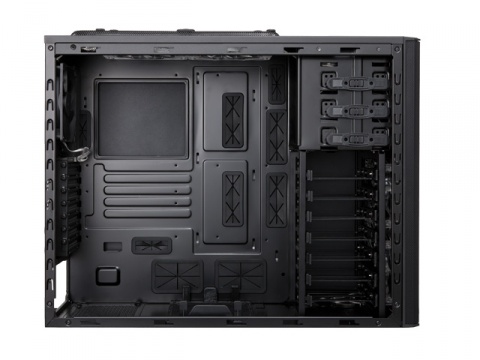 Rosewill has not announced pricing, but we asked and they expect the Armor Evolution to have an MSRP of $119.99, but the street price might be lower than $100 shortly after launch. This is very price competitive with other high-end mid-tower PC cases.