Getac appears to be upgrading many of their rugged laptops right now and announced today that the Getac B300 has been updated and now runs faster than the previous generation B300. The main update is the inclusion of third Generation Intel Core i5 or i7 'Ivy Bridge' processors. With these processors come the much improved Intel HD Graphics 4000 GPU that helps this military oriented notebook have better display imagery, intricate mapping and advanced video streaming.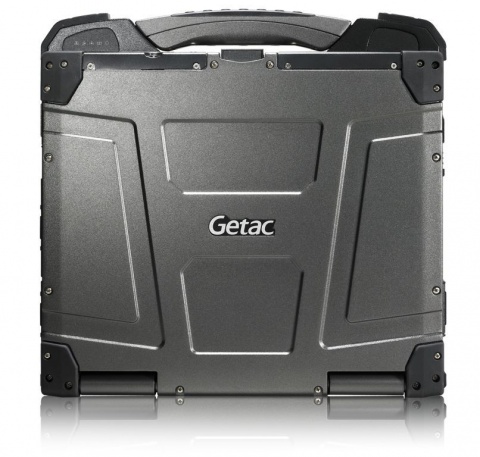 Getac B300 Fully Rugged Notebook Product Features:
Intel Core i7-3520M 2.9GHz or Intel Core i5-3320M 2.6GHz
13.3 " Getac QuadraClear™ Sunlight Readable Display up to1400 Nits
Up to 30 Hours of Battery Life with Dual Battery System
USB 3.0, eSATA and HDMI Connectivity
Wireless LAN 802.11 a/b/g/n, Gobi
Bluetooth 2.1 Class 2
SiRFstarIV high sensitivity GPS for enhanced positioning accuracy
IP65 certified protected against water and dust ingress
MIL-STD-810G protected against drops, shocks and vibration
MIL-STD-461F protected against electromagnetic interference
MIL-STD-3009 Night Vision Equipment Ready
Operates in extreme wide temperature ranges (-29°C to 60°C)
For those in particularly hazardous locations (such as those with flammable gases), the device is also ANSI certified, guaranteeing it will not cause explosions. The device's magnesium alloy surface treatment and specifically formulated coating for all magnesium components mean it can also withstand long term operation under harsh, highly-corrosive salt fog environments. The B300 is also MIL-STD 3009 certified, meaning its screen can be seen with night vision goggles - but without the need for filters. And with just a click of a quick key, the B300 transforms into a night vision imaging system (NVIS). In daylight, the device offers an industry-leading 1400nits sunlight-readable QuadraClear™ touchscreen display, granting users complete visibility under bright sunshine.