Last week we were shocked to find out that SK Hynix announced plans to acquire Link_A_Media Devices , a U.S. maker of memory-chip controllers, for $248 million, to beef up its flash-memory competence to take advantage of the demand for chips used in smartphones and tablets. Link_A_Media Devices (LAMD) just hit the headlines this month when Corsair announced that their 4th generation SSDs will be using the LAMD LM87800 SATA 6G SSD controller during Computex 2012. SK Hynix must have had this acquisition in the works for a bit as this week they have announced that they are launching a consumer SSD. The announcement didn't mention what controller is on the drive, but our money is betting that it is a LAMD LM87800 SATA 6G SSD controller. It will be interesting to see how they perform compared to the Corsair Neutron GTX SSD series.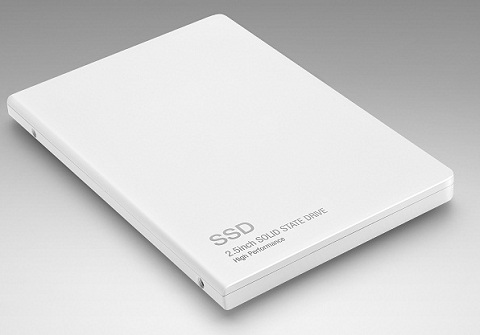 We reached out to Corsair to see if the Link_A_Media Devices purchase by SK Hynix will have any impact on the Neutron SSD Series and we were told that it was business as usual.
"As announced on June 5, Corsair has partnered with LAMD to bring to market a new line of SSDs called the Neutron Series. On June 19, SK Hynix announced that it has entered into an agreement to acquire Link_A_Media Devices (LAMD). The acquisition will not negatively impact the current agreement and relationship between the companies, nor will it affect the launch of the Neutron SSD products." - Corsair PR
This is good news for Corsair and any other company that was planning on releasing products using LAMD controllers.
The first ever SK Hynix's client 2.5" SSD consists of ONFI synchronous NAND Flash memory using 20nm class process and densities of 128GB and 256GB are available. It significantly improves the speed and reliability by adopting SATA III interface with data transmissions at 6Gb/s. This high performance SSD generates sequential read speeds of 510MB/s (Megabytes per second) and sequential write speeds of 470MB/s. It is three or four times faster than the traditional HDD. The SSD products support multiple management functions including 'TRIM' feature to boost speed by wiping data internally. It also has an 'End-to-End Protection' feature to prevent data loss and reinforces security of the data by using encryption algorithm of 128bit AES(Advanced Encryption Standard) to ensure the security of the data.