Gaming at 4K For The First Time
Yesterday, AMD released the Radeon R9 290X video card at $549 that was able to outperform the NVIDIA GeForce GTX 780 in the majority of benchmarks that we ran.  We tested at 1920x1080, 2560x1600 and 5760x1080 resolutions over six game titles and two synthetic benchmarks, but our testing didn't feel complete. Many gamers are starting to wonder about 4K gaming, so we got our hands on the Sharp PN-K321 32" 4K Ultra HD Monitor to bring you some 4K testing. We know that not many people are gaming at 4K and have talked about that before on the site, but we wanted to jump aboard the 4K bandwagon before it becomes popular and the norm.  The Sharp PN-K321 4K LED-Backlit display has a native resolution of 3840x2160 and runs around $3,430 shipped. Another popular option right now is the ASUS PQ321Q that runs $3,396 shipped (Note that the mentioned Sharp and ASUS 4K monitors are the same internally). This is extremely expensive, but there are people out there that have no budget concerns and that buy more than one video card to have the fastest gaming machine that money can buy.
The NVIDIA GeForce GTX Titan is likely the first choice for NVIDIA fans to do some 4K testing. We were going to use that card at first, but other sites have already done that comparison and at over $1,000, it doesn't really match up well on the price front. We opted to go with the NVIDIA GeForce GTX 780! The exact card we used was the EVGA GeForce GTX 780 3GB Superclocked and it runs $659 shipped. This makes it $110 more than the AMD Radeon R9 290X 4GB, but at least it's not twice the price.
Both the Radeon R9 290X and the GeForce GTX 780 had no issues being setup and run at 4K Ultra HD resolutions on our Windows 7 64-bit test system. Everything just worked right after the latest driver was installed and we were up and running at the monitors native resolution of 3840x2160.
So, the only thing let is to get to benchmarking! We'll be skipping all the synthetic benchmarks for this review and will be running six game titles and manually benchmarking each of them with FRAPs. We'll be looking at minimum, average and maximum frame rates as well as looking at the first 90 seconds of each benchmark run charted out in its entirety. This is a little different than we normally benchmark video cards, but should give you a better look at what is going on in the game titles as we did experience some stutters, freezing and a ton of tearing.
Test System
Before we look at the numbers, let's take a brief look at the test system that was used. All testing was done using a fresh install of Windows 7 Ultimate 64-bit and benchmarks were completed on the desktop with no other software programs running. Each game was tested with the card 'warmed up' and we manually benchmarked with FRAPS. So, we basically played until the card got to full operating temperatures and then ran the test as the dynamic clock speeds play a roll in benchmarking.
Video Cards & Drivers used for testing:
NVIDIA GeForce 331.58
AMD: Catalyst 13.11 V5
Intel X79/LGA2011 Platform
The Intel X79 platform that we used to test the all of the video cards was running the ASUS P9X79 Deluxe motherboard with BIOS 4401 that came out on 09/02/2013. The Corsair Vengeance 16GB 1866MHz quad channel memory kit was set to 1866MHz with 1.5v and 9-10-9-27 2T memory timings. The OCZ Vertex 3 240GB SSD was run with firmware version 2.25.
The Intel X79 Test Platform

Component

Brand/Model

Live Pricing

Processor

Intel Core i7-3960X

Motherboard

ASUS P9X79 Deluxe

Memory

16GB Corsair 1866MHz

Video Card

Various

Solid-State Drive

OCZ Vertex 3 240GB

Cooling

Intel RTS2011LC

Power Supply

Corsair AX1200

Operating System

Windows 7 Ultimate 64-bit
AMD Radeon R9 290X 4GB Video Card GPU-Z Information:
EVGA GeForce GTX 780 SC 3GB Video Card GPU-Z Information:
Battlefield 3
Battlefield 3 (BF3) is a first-person shooter video game developed by EA Digital Illusions CE and published by Electronic Arts. The game was released in North America on October 25, 2011 and in Europe on October 28, 2011. It does not support versions of Windows prior to Windows Vista as the game only supports DirectX 10 and 11. It is a direct sequel to 2005's Battlefield 2, and the eleventh installment in the Battlefield franchise. The game sold 5 million copies in its first week of release and the PC download is exclusive to EA's Origin platform, through which PC users also authenticate when connecting to the game.
Battlefield 3 debuts the new Frostbite 2 engine. This updated Frostbite engine can realistically portray the destruction of buildings and scenery to a greater extent than previous versions. Unlike previous iterations, the new version can also support dense urban areas. Battlefield 3 uses a new type of character animation technology called ANT. ANT technology is used in EA Sports games, such as FIFA, but for Battlefield 3 is adapted to create a more realistic soldier, with the ability to transition into cover and turn the head before the body.
Benchmark Results: The AMD Radeon R9 290X was able to outperform the EVGA GeForce GTX 780 Superclocked across the board in Battlefield 3 at 3840 x 2160 on the 4K monitor. There was less than a 2FPS difference on average, which isn't much though.

The first 90 seconds from our FRAPS log we can see how evenly matched things these two cards are!
Bioshock Infinite
BioShock Infinite is a first-person shooter video game developed by Irrational Games, and published by 2K Games. BioShock Infinite is the third installment in the BioShock series, and though it is not part of the storyline of previous BioShock games, it does feature similar gameplay concepts and themes. BioShock Infinite uses a Modified Unreal Engine 3 game engine and was released worldwide on March 26, 2013.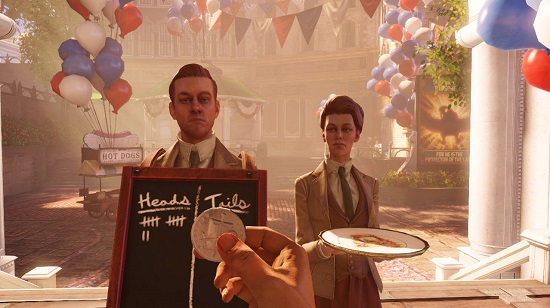 We tested BioShock Infinite with the Ultra game settings.
Benchmark Results: The Radeon R9 290X and EVGA GeForce GTX 780 SC were damn near tied again in Bioshock Infinite with the only difference being the average FPS.

The first portion of the frame log shows that the GeForce GTX did better at the very beginning of the benchmark, but the AMD Radeon R9 290X was doing better in at the end.
Far Cry 3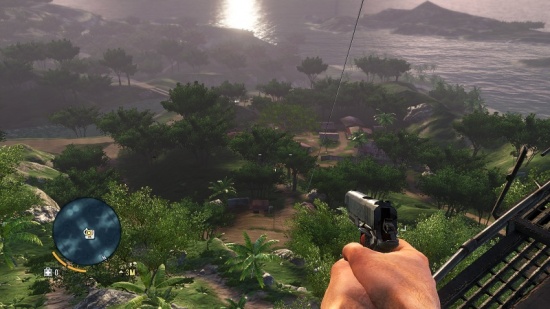 Far Cry 3 is an open world first-person shooter video game developed by Ubisoft Montreal and published by Ubisoft for Microsoft Windows, Xbox 360 and PlayStation 3. It is the sequel to 2008's Far Cry 2. The game was released on December 4th, 2012 for North America. Far Cry 3 is set on a tropical island found somewhere at the intersection of the Indian and Pacific Oceans. After a vacation goes awry, player character Jason Brody has to save his kidnapped friends and escape from the islands and their unhinged inhabitants.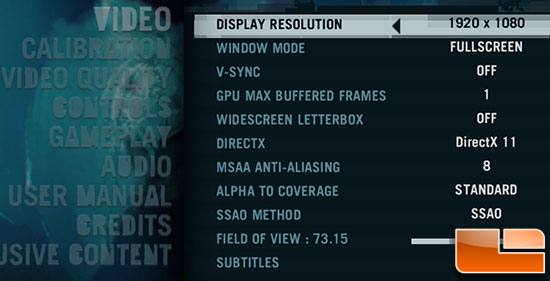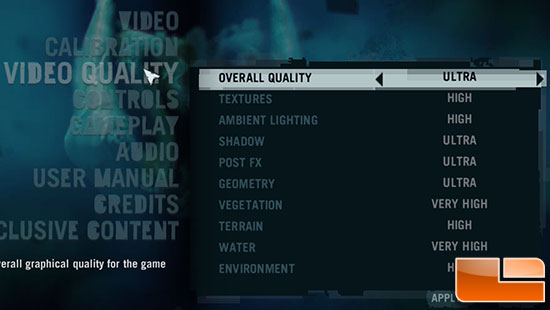 Far Cry 3 uses the Dunia Engine 2 game engine with Havok physics. The graphics are excellent and the game really pushes the limits of what one can expect from mainstream graphics cards. We set game title to 8x MSAA Anti-Aliasing and ultra quality settings.
Benchmark Results: The AMD Radeon R9 290X shows how it excels at 4K gaming in FarCry 3! This is the first game title that we were able to see a significant difference between the two cards. The AMD Radeon R9 290X had higher minimum and maximum frame rates in addition to having the best average!
A detailed look at the FRAPS logs shows where the game actually stutters and freezes for a couple of seconds on the EVGA GeForce GTX 780 Superclocked card, which totally ruins your gaming experience.  The AMD Radeon R9 290X did not have nearly as severe a drop due to the fact that it has 4GB of memory versus 3GB on the GeForce GTX 780.  The frame buffer is filling up on the GeForce GTX 780 with Ultra image quality settings at 4K resolutions.
A quick look at the GPU-Z sensors confirms that we are using gobs of memory. The AMD Radeon R9 290X used 4012MB of memory, so you can see that with 4K monitors you really do need a video card with as much frame buffer as possible! The AMD Radeon R9 290X setup didn't have the frame rate drop to zero, but we could 'feel' hesitations at some points in the game on the 4K monitor that aren't there when gaming at lower resolutions.
Hitman: Absolution
Hitman: Absolution is an action-adventure stealth DirecX 11 video game developed by IO Interactive and published by Square Enix. It is the fifth entry in the Hitman game series, and runs on IO Interactive's proprietary Glacier 2 game engine. This game title uses the Glacier 2 game engine and was released on November 20th, 2012.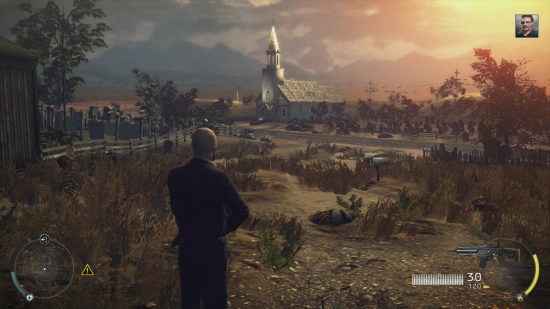 We benchmarked Hitman: Absolution with Ultra Settings.
Benchmark Results: The AMD Radeon R9 290X was about 7 FPS faster on average than the EVGA GeForce GTX 780 SC in the latest Hitman game title! It also had higher minimum and maximum FPS ratings.

The FRAPS log showed that both cards had similar performance characteristics, but there was clearly a performance gap between them.
Metro Last Light
Metro: Last Light is a first-person shooter video game developed by Ukrainian studio 4A Games and published by Deep Silver. The game is set in a post-apocalyptic world and features action-oriented gameplay with a combination of survival horror elements. It uses the 4A Game engine and was released in May 2013.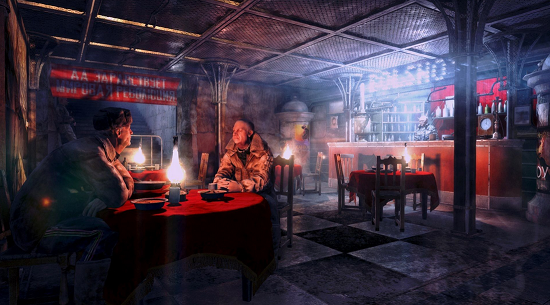 Metro Last Light was benchmarked with High image quality settings
Benchmark Results: In Metro: Last Light the AMD Radeon R9 290X had a lower average FPS, but had better performance when things bottomed out. The EVGA GeForce GTX 780 Superclocked and AMD Radeon R9 290X are pretty evenly matched in this game title.

Taking a closer look at the detailed results from the first 90 seconds from our FRAPS log we can see how evenly matched things are.  The FRAPS log shows the AMD Radeon R9 290X doing well in the first portion of our benchmark run.
Deus Ex: Human Revolution
Deus Ex: Human Revolution is the third game in the Deus Ex first-person role-playing video game series, and a prequel to the original game. Announced on May 27, 2007, Human Revolution was developed by Eidos Montreal and published by Square Enix. It was released in August 2011. Human Revolution contains elements of first-person shooters and role-playing games, set in a near-future where corporations have extended their influence past the reach of global governments. The game follows Adam Jensen, the security chief for one of the game's most powerful corporations, Sarif Industries. After a devastating attack on Sarif's headquarters, Adam is forced to undergo radical surgeries that fuse his body with mechanical augmentations, and he is embroiled in the search for those responsible for the attack.
Deus Ex: Human Revolution uses a modified Crystal Dynamics Crystal game engine, which some of you might know as the game engine from previous Tomb Raider game titles. The game developers did some rather hefty modifications to this engine though as the graphics are superb in this title.
Benchmark Results: In Deus Ex: Human Revolution we see the NVIDIA GeForce GTX 780 SC edging out the AMD Radeon R9 290X with a clean win for the first time in out benchmarking.  This is an older game title, but it just goes to show that gaming on a 4K monitor isn't totally lopsided towards AMD right now.

Playing Deus EX: Human Revolution on a 4K display was a real treat and we were amazed to find that we were getting pretty damn smooth gameplay with both video card setups. I personally remember playing Deus Ex: Human Revolution with these very same settings back in 2011 on an NVIDIA GeForce GTX 560 Ti and getting barely 70FPS at 1920x1080! Here I am in 2013 running the same game title on an insane 4K monitor and getting nearly 60FPS. So, basically the same performance and there are 4 times the number of pixels being displayed on the screen in front of me!
Final Thoughts and Conclusions
We've seen dozens of 4K demos over the past year, but this was the first time getting a monitor in-house and being able to just do what we want.  Our gaming experience was pretty amazing at first, but then you start to notice little things. For example we are running 60Hz, 120Hz and 144Hz monitors here on our test bench. The 4k Ultra HD monitor that we are using runs at 3840x2160 at 30Hz (SST on NVIDIA) and we could certainly notice the performance difference and saw screen tearing (where the monitor displays more than one frame at the same time) on both AMD and NVIDIA graphics cards. That is never fun to see, but there is hope that down the road this will be a thing of the past. Sharp is working on firmware that will enable 60Hz SST on NVIDIA video cards, but right now the firmware is not public. Earlier this month we were able to see NVIDIA G-Sync monitor technology in person and it was impressive. Being able to synchronize the monitor to what your card is outputting could change what many consider a gaming monitor. So, besides having a few monitor glitches here and there our overall gaming experience was good.
When it comes to the AMD Radeon R9 290X 4GB and the NVIDIA GeForce GTX 780 3GB we found both to play games at 4K very well. We started testing with medium or high image quality settings, but were amazed to see that we could get away with Ultra settings on some game titles at 3840x2160. Playing Battlefield 3 at nearly 40 FPS on average on both cards was pretty killer and goes to show that you can run 4K on a single video card! The AMD Radeon R9 290X gave the best overall experience when gaming at 4K. The Radeon R9 290 didn't win by a landslide, but more times that not it had higher average and minimum frame rates. It also didn't completely freeze up on Far Cry 3, which is always a good thing when gaming.
The AMD Radeon R9 290X also wins on the price front as it has is launched at $549 and was easily able to out perform the  NVIDIA GeForce GTX 780 that starts out at round $649 online. The AMD Radeon R9 290X is the clear price versus performance winner at 4K! NVIDIA already announced the GeForce GTX 780 Ti will be coming out in November, so it will be interesting to see if NVIDIA makes some pricing moves at that time. Most gamers are looking beyond 1080P for their next setup and we hope this article helped clear some things up for you!
Legit Bottom Line: The AMD Radeon R9 290X reference card is a beast and was able take on an overclocked GeForce GTX 780 at 4K and come out victorious!