PowerColor PCS HD7870 MYST Video Card Review – Tahiti LE
Wed, Mar 20, 2013 - 12:00 AM
Final Thoughts and Conclusions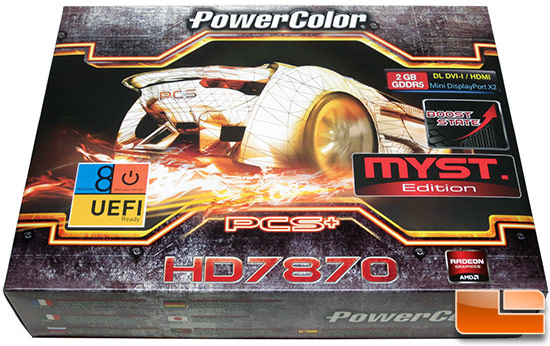 The PowerColor PCS HD7870 MYST 2GB video card uses the 'new' Tahiti LE GPU core and it's a monster for $249.99 shipped. It features a 975MHz core clock with 2GB of GDDR5 memory running at 1500MHz (6.0Gbps) and it's significantly faster than the usual AMD Radeon HD 7870 GHz edition graphics card. We personally feel that AMD should have called this card the AMD Radeon HD 7930, so it wouldn't get lost in the mix of Radeon HD 7870 cards, but they didn't. The lowest cost AMD Radeon HD 7870 GHz edition card is the PowerColor AX7870 for $204.99 plus $5.67 shipping. This makes the Tahiti LE card roughly $39 or 18% more expensive than a Pitcairn XT card. The Tahiti LE was found to be 3-12% faster than the Pitcairn XT when gaming at 1920×1080, so you are paying for that extra little boost. So, if you want to step up from the 7870 GHz edition to the Tahiti LE version it costs you $40 more and if you wanted to go from the Tahiti LE to the 7950 it will run you another $40. It looks like AMD now has $40 price increments between video cards right now in the $200-$300 price range.
PowerColor AX7870 GHz Edition – $211
PowerColor PCB HD7870 MYST – $250
Sapphire Radeon HD 7950 – $290
The overclocking performance of the PowerColor PCS HD7870 MYST was on par with other Tahiti based video cards that we have reviewed in the past. The card was able to overclock up to 1235MHz on the core and we were able to get an extra 100MHz out of the Elpida GDDR5 memory. The performance jumped up over 10% thanks to this large overclock and can help justify the higher price of this card if all overclock this good.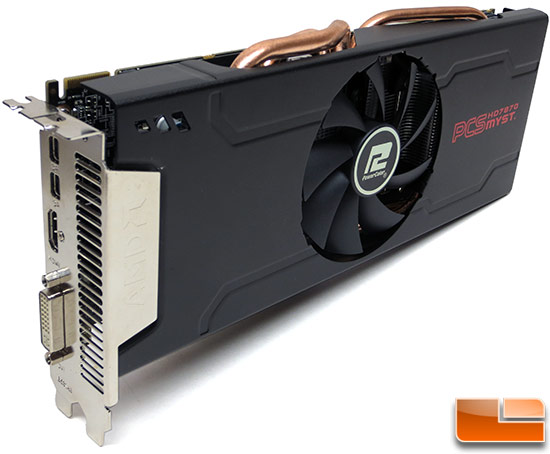 One of the downsides of the Tahiti LE core is that it has over 4 billion power hungry transistors that need to be feed and we noticed that when we measures power consumption, temperatures and noise levels. The PowerColor PCS HD7870 MYST uses 21% more power and was roughly 10% hotter than the AMD Radeon HD 7870 GHz edition reference card when gaming. It also doesn't help that the 92mm cooling fan that PowerColor used in the PCS HD7870 MYST is fairly loud and can most certainly be heard when gaming or overclocking.
At the end of the day the PowerColor PCS HD7870 MYST was found to be an excellent card with great performance thanks to the Tahiti LE core that it uses. The naming scheme for the AMD Radeon HD 7870 series is now fubar, but hopefully this review helped clear things up for you!
Legit Bottom Line: The PowerColor PCS HD7870 MYST uses the 'new' AMD Tahiti LE core that is found on Radeon HD 7900 GPUs and performs better than the AMD Radeon HD 7870 GHz edition!