PowerColor PCS HD7870 MYST Video Card Review – Tahiti LE
Wed, Mar 20, 2013 - 12:00 AM
Overclocking Tahiti LE
To take a quick look at overclocking we fired up AMD Catalyst Control Center and used AMD Overdrive to overclock the PowerColor PCS HD7870 MYST Edition 2GB video card.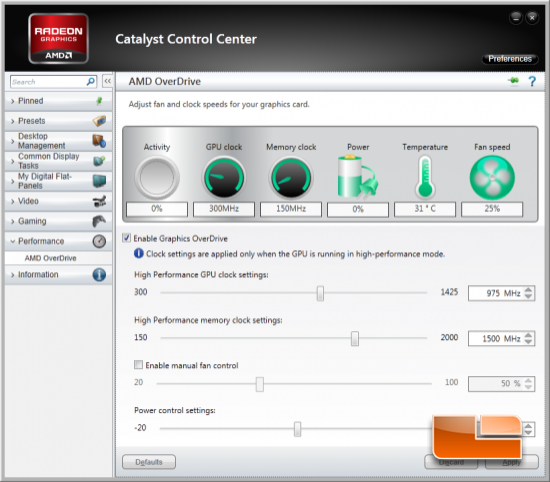 The PowerColor PCS HD7870 MYST comes clocked at 975MHz on the core and 1500MHz on the memory. By using OverDrive in CATALYST Control Center (CCC) you can raise or lower the clock frequencies within the parameters set by AMD. For this card AMD set limits for this particular BIOS to 1425MHz on the core and 2000MHz on the memory.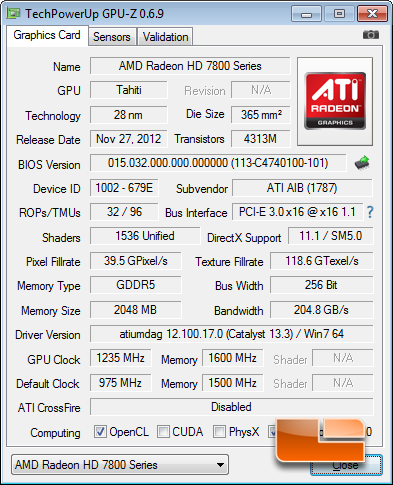 We used CCC and found that with the power control settings maxed out at 20 we could hit 1235MHz on the core and 1600MHz (6400MHz effective) on the memory. The core clock speed can likely go higher and can if you install a 3rd party overclocking utility that allows voltage increases. We are very happy with this overclock as we are 260MHz over the boost speed of the card.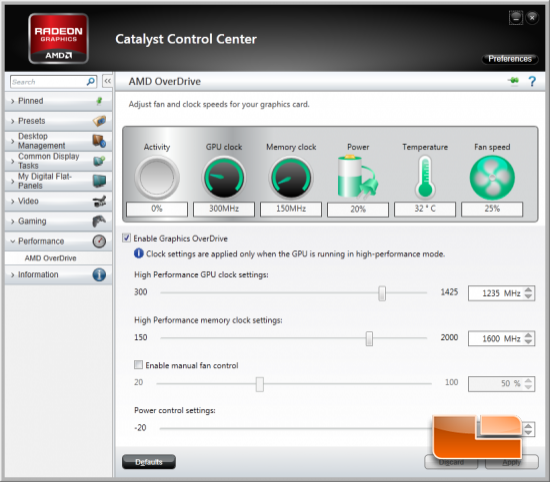 Let's take a look at some Futuremark 3DMark11 on the performance preset to see how the overclock helped performance.
PowerColor PCS HD7870 MYST 2GB at 975MHz core and 1500MHz memory: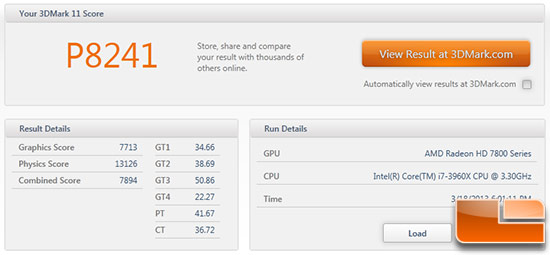 PowerColor PCS HD7870 MYST 2GB at 1235MHz core and 1600MHz memory: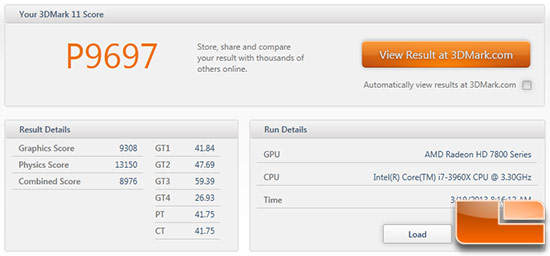 We tried out this overclock with Futuremark 3DMark 11 on the performance preset and saw the score go from P8241 to P9697, which is a 17.7% improvements from the cards factory settings. Not a bad overclock and a significant performance increase for free!
We also noticed an 18.5% performance gain at 1920×1080 in Tomb Raider with the highest image quality settings possible!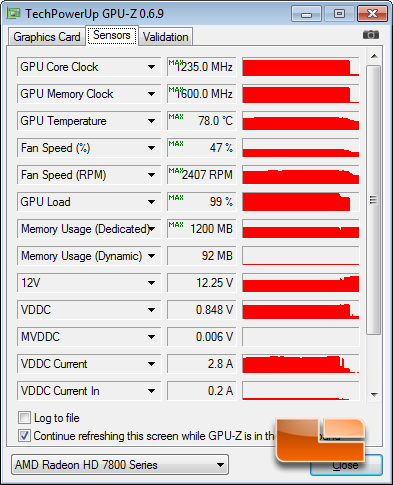 It should be noted that when we overclocked the PowerColor PCS HD7870 MYST that we left the fan on auto and after running two passed of 3DMark11 we noticed the core temperature hit 78C. Not bad for such an overclock, but the fan was pretty loud when the card was at load and overclocked. Our sound meter showed we were hitting 62dB when the fan was running at 50% on auto.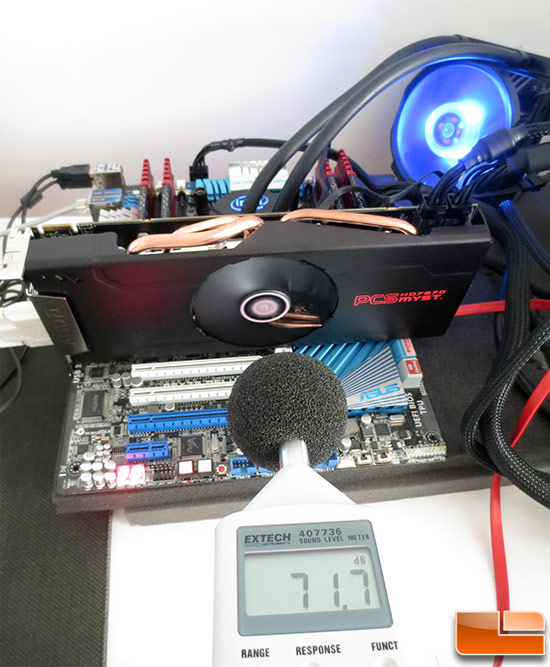 If you manually set the fan to 100% you better have a pair of ear plugs! We were reaching just shy of 72dB at about 8 inches away from the cards 92mm fan! The cooling fan being used on this video card is certainly not quiet!