PowerColor HD7870 DEVIL 2GB Video Card Review
Mon, Jul 29, 2013 - 12:00 AM
Retail Box and Bundle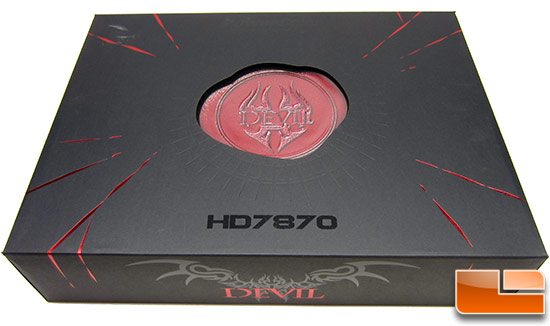 The PowerColor Devil HD7870 retail packaging looks amazing. The Devil HD7870 comes in a red and black retail box that looks and feels awesome with all the embellishments and finishing touches that they did to it. The front of the box simply says PowerColor Devil HD 7870 and nothing more. We love the faux-wax looking stamp on the front though as it looks like this box came straight from Lucifer himself!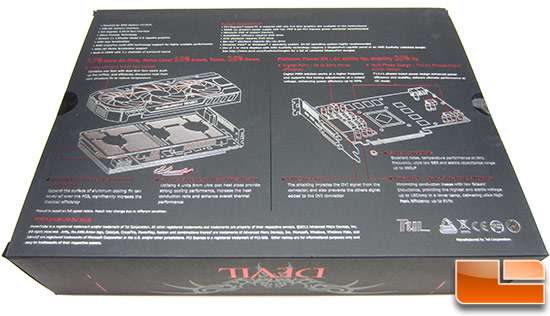 The back of the box goes into more details about the card and pretty much everything is covered with the exception of the cards clock speeds. You seldom see exploded diagrams on the retail packaging that highlights all the key features of the card within, but we like it and hope PowerColor sticks with it.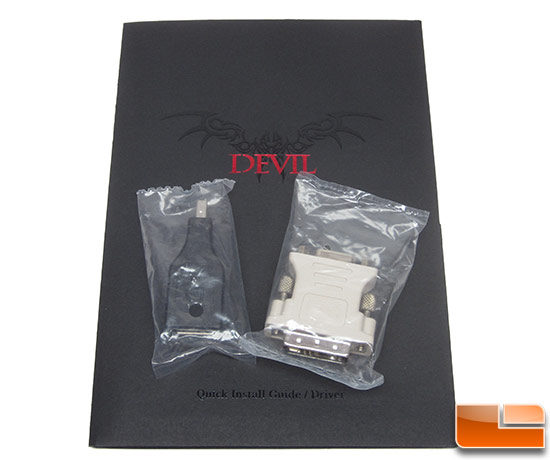 When it comes to the accessory bundle you get a DVI-to-VGA video adapter, mini-DisplayPort to DisplayPort adapter, owners manual and a driver disc.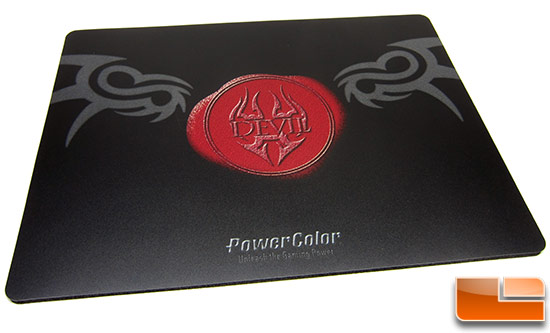 But Wait, There's More! PowerColor also includes a rather nice gaming mouse pad. Usually 'free' mouse pads are complete junk and go straight to the trash, but this one is really thick and well made.
Right now there is also a limited time offer taking place that gives you a very nice gaming bundle courtesy the folks over at AMD. When you buy this card right now you'll get Far Cry 3 Blood Dragon, Bioshock Infinite and Tomb Raider! This game bundle has a retail value of $109.99, that is a nice added bonus. Please note that this promotion is dependent on the etailer, so make sure they have coupons left if you want the bundle. It appears that Newegg is out of coupons already, so it might be tricky finding this promotion.